Quoting Price Cuts and Discounts in Taiwan
Originally posted on January 09, 2020 1:24 am
Updated on January 10, 2020 10:56 am
First off, it turns out the Taiwanese have caught on to the Japanese Fortune Bag concept. Even Family Mart sells fukubukuro bags. My guess is the entire exercise is quite profitable… for the merchant. You would think for publicity purposes they might try to ensure a few very lucky winners – like a year long supply of free coffee from Family Mart, for example.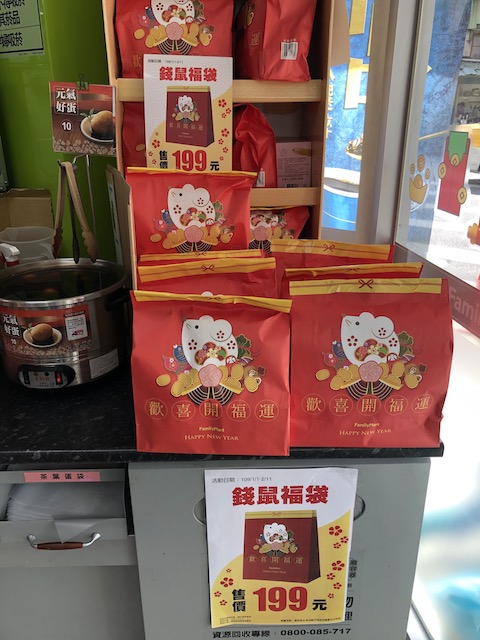 Discount Price Quoting Style
But today's discussion is about price drops and discounting. In Taiwan, you will see prices quoted as the remaining percentage price. In other words, instead of saying 20% off, you would say "discounted to 80%". Is that a more intuitive way to quote a percentage drop? Here are some examples:
For the new year, 7-11 has some delicious new sweet and savory custard buns and pastries, on sale for 88% of normal price. Unfortunately, that's not 88% off, it's only 12% off. But they get to quote it as an auspicious 88% sale!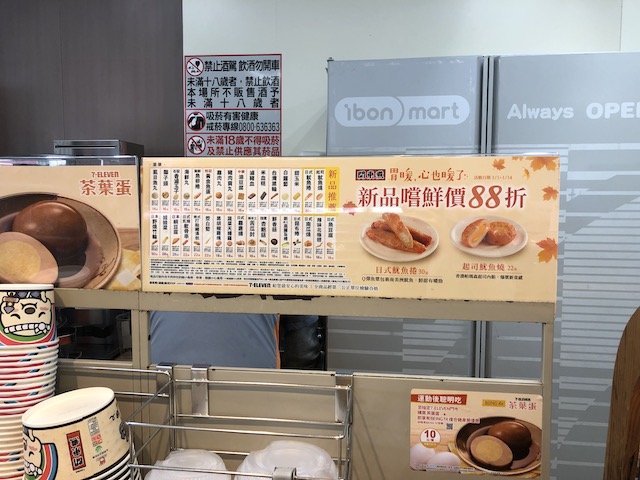 Here is another – when you buy 1 of any combination of lays poppables, choco pie, Fit's, and some strawberry wafer thing, you can buy a second one for only 60% of the regular price (40% off).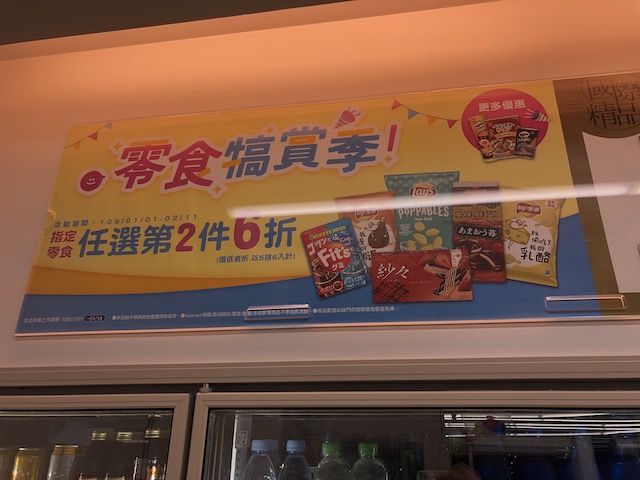 At this cafe, buy a coffee or latte to go and pay only 80%. You get the idea.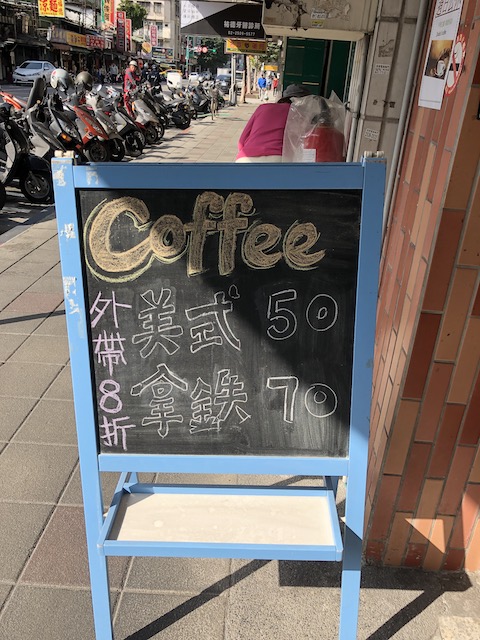 Real Estate Discount Quoting
Which one is more intuitive to the consumer when it comes to real estate? Would net effective pricing be easier for everyday consumers? Instead of "no fee and 1 month free" we would say, "No fee, pay only 11 months of your annual lease." It also forces the landlord to reveal the duration of the incentive – "pay 12 out of 14 months of your lease" instead of "2 months free rent" without immediately revealing the minimum lease required.
How about broker rebating? In the case of a flat price cut, such as a renter rebate, both languages actually quote the same way. You can only say "$10 off" in both languages. But how about a percentage cut? ZipRealty, now a zombie company of sorts, used to quote that you get 0.6% of the agent's commission back as a rebate. But it would be more transparent to know they are only talking about the you get a commission discounted to 2.4% (instead of the usual 3.0%).
Lastly, the most important discount of all – what was the sales price of a listing relative to the asking price? On sister site RealtyHop, we have price discount records for thousands of NYC condos and co-ops. That is, what was the listing agent's initial asking price, were there any price drops along the way, and where did the buyer finally buy?
Would it make more sense, instead of saying a listing sold for -8% of the asking price, to say it sold for 92% of the asking price?
Even if you aren't convinced one way or another about which way to quote discounts, hopefully you realize January is a great time of year to find housing. It's not as great as November, but you should see more selection. Why not take the time to browse some "pay 11 months a year" new york apartments?