ZipRealty: Early Pioneer turned Zombie Company?
Originally posted on November 29, 2019 8:00 pm
Updated on December 03, 2019 10:02 am
Does anyone remember ZipRealty? Back in the Dotcom 1.0 era, they were among the first widespread discount real estate brokerage companies with a reasonably strong presence in the west coast. I have fond memories of using their saved search features to track listings prices through the 2004-2010 boom and bust!
Thanks to RealtyHop's Public Record search, it is no secret that I made my first investment in a Redmond, Washington condominium for $130K (and amazingly held it for 13 years). ZipRealty sold in 2014, but my online profile is still intact, as well as my list of comparables I tracked over the years to estimate how my property was trending.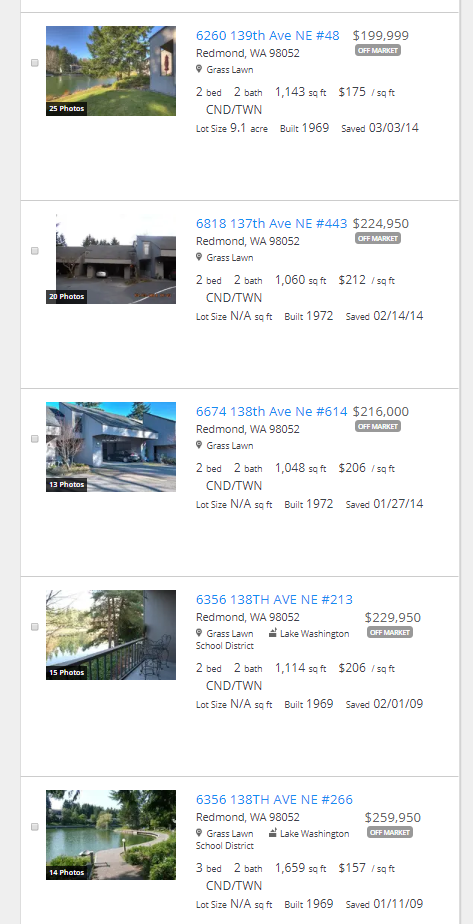 Unfortunately for ZipRealty, they came too early for its time. Despite having a strong technology, they were a discount brokerage that didn't offer any compelling reason to transact using their agents other than the rebate. Coupled with dotcom paced growth, they self-selected for some dubious quality agents.
I remember getting a very angry call, very late at night, Boston time when I still in graduate school. The ZipRealty agent "assigned" to my account yelled at me, said one of her other clients had back-stabbed her by using another agent, and accused me of doing the same because "that's what all the Microsoft new hires do."
She said she was kicking me off the platform – of course I'm still half asleep and have no idea what she's talking about. The next day I got an email locking me out of the account, so I promptly created a new account with username "leelin2", still in use today.