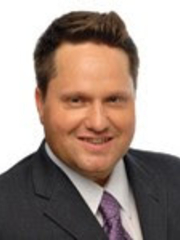 Young Lonchiek
Bond New York
ylonchiek@bondnewyork.com
(917) 284-4907
Agent Profile
Young has built a successful career by putting the needs of his clients first; his expertise, professionalism and dedication has made him a rising star in the industry. Experienced in residential sales and rentals as well as commercial sales, he is able to offer a holistic approach to the renting, buying and selling process to help his clients achieve their Real Estate goals.

Young believes in earning his clients' business through understanding their needs and goals and prides himself on the long term relationships he has built with his clients; his clientele include: renters, buyers, sellers and investors.


YOUNG LONCHIEK IS A NATIVE NEW YORKER, WHO COMES FROM A FAMILY OF REAL ESTATE PROFESSIONALS. INTUITIVE, CREATIVE AND DRIVEN. HIS DEDICATION TO HIS CLIENTS IS UNPARRELLED IN THE INDUSTRY. YOUNG IS AN EXPERT IN THE MANHATTAN SALES AND RENTAL MARKET. WHILE MOST AGENTS SEE MANHATTAN FROM THE OUTSIDE LOOKING IN, YOUNG SEES THE MARKET FROM THE INSIDE LOOKING OUT. WITH HIS HAND ON THE PULSE OF THE BEST LISTINGS AND NEWEST GREAT DEALS, YOU WILL BE SURE TO SECURE THAT DREAM APARTMENT. HE KNOWS THE CITY, LIKE THE BACK OF HIS HAND. A NOTED NEW YORK ARTIST AND MUSIC PRODUCER, YOU MIGHT SEE HIM AT AN EXCLUSIVE ART GALLERY OPENING, IN THE COMPANY OF SOME OF NEW YORKS MOST NOTED FACES. AN ASSOCIATION WITH BOND NEW YORK FOR THE PAST 10 PLUS YEARS, IS A TESTAMENT TO THERE RELATIONSHIP AND HIS REAL ESTATE SUCCESS.

A LITTLE ABOUT BOND NEW YORK,
"COMBINED, BOND AGENTS SPEAK 22 DIFFERENT LANGUAGES. BOND UNIVERSITY TRAINED AND CERTIFIED AGENTS BRING INTELLIGENCE, MARKET KNOWLEDGE AND MASTERY OF THE RESIDENTIAL PROCESS TO EACH DEAL. WE HAVE THE MOST COMPREHENSIVE AGENT TRAINING PROGRAM IN THE INDUSTRY.

BOND HAS THE MOST RENTAL LISTINGS IN NYC AND OVER 6,000 EXCLUSIVES. WE HAVE AN 8 PERSON LISTINGS DEPARTMENT WORKING 24 HOURS A DAY, SEVEN DAYS A WEEK. WE HAVE A STRONG RELATIONSHIP WITH A MAJOR LENDER.

BOND HAS AN UNRIVALED NETWORK OF SERVICE PARTNERS CREATED BASED ON CUSTOMERS' NEEDS. WE PROVIDE SPECIAL OFFERS AND DISCOUNTS TO BOND CUSTOMERS AND AGENTS. OUR ONE-ON-ONE HOME SOLUTIONS CONSULTATIONS PROVIDE TAILORED DEALS THAT BEST SUIT AN INDIVIDUAL'S NEEDS"