If you're looking to move, why not look at a place to rent? You get all of the benefits of a home without some of the requirements of home ownership, such as needing to maintain the pool or perform maintenance on the washing machine. Renting also allows you the flexibility to move easily if you get a new job opportunity or find a better place to live.
When you rent, you'll have some of the same expenses as home ownership, such as paying for the utilities or cable, if they aren't already included in your rent. You won't have to pay a large down payment on a new home, though, which can be a substantial cost saving. Renting can also be more affordable in some larger cities than owning a home. Check out some of the best places to rent an apartment in 2019.
---
1. Austin, TX

You need an average budget to live in Austin, Texas. The average cost of a one-bedroom residence is $1,010, while a two-bedroom will cost $1,317. Austin is considered the Live Music Capital of the World, and it is a popular destination for millennials.
Also, the state capital of Texas, the city of Austin, has plenty for outdoor enthusiasts to enjoy, from hiking and biking to fishing and boating. If you're looking for more quirky activities, Austin won't disappoint; such as standing on the Congress Bridge at dusk and watching millions of bats take flight over the city nine months out of the year.
2. Hampton Roads, VA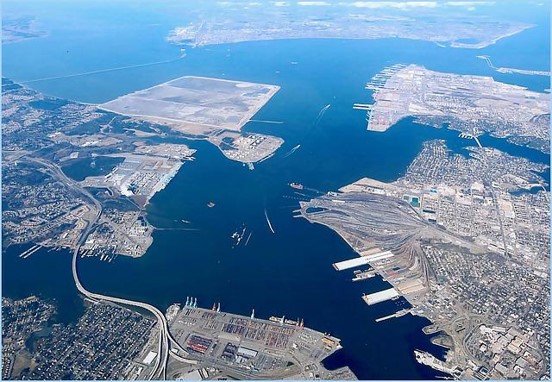 If you're looking to be close to the nation's capital but don't want to live right in Washington, D.C. and its surrounding areas, check out Hampton Roads, also known as the Seven Cities. Rent is cheap in this city, costing an average of $820 for a one-bedroom or $1,150 for a two-bedroom.
There's a lot to explore in the area, from beaches in Virginia Beach to museums in Newport News, VA. You don't have to travel far for outdoor adventures and can even find some hiking opportunities in the suburban area that makes up Hampton Roads. It's also home to festivals, such as 2019's acclaimed There's Something in the Water festival.
3. Las Vegas, NV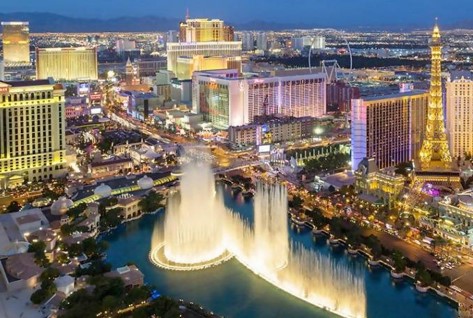 You'll have plenty of sun if you move to Las Vegas, and the city offers a vast array of amusements, from casinos and gambling to historic destinations such as the Grand Canyon and Hoover Dam, which are short rides away from the city. You can have everything from shopping to entertainment at your fingertips.
Even with all of this, rent tends to be affordable. RentHop research shows that a one-bedroom apartment rents for $839, while a two-bedroom is in the neighborhood of $1,195. Historically dubbed "Sin City," there's more than just gambling in town, with plenty of family-friendly entertainment and shows.
4. San Antonio, TX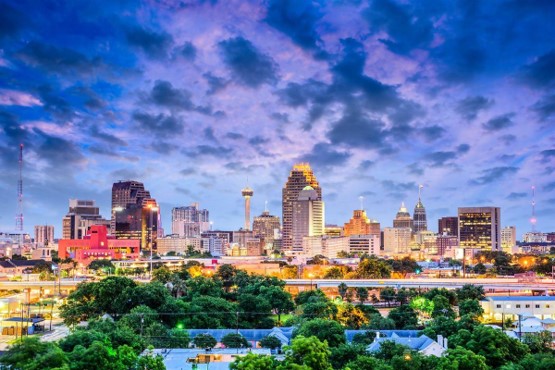 They say everything's bigger in Texas, and many areas offer a great price on sizable real estate. If you're looking in Texan metropolitan areas, San Antonio should be on your list. The cost of a one-bedroom rental in this city is $800, while a two-bedroom runs an affordable $1,031.
You'll have plenty to do in the area. It's a quick drive to Austin, if you're looking for a music event that isn't already occurring in San Antonio. You can explore Sea World, as well as historic destinations such as The Alamo. Also popular amongst locals and tourists to the area are the shops along the San Antonio River Walk.
5. Tampa, FL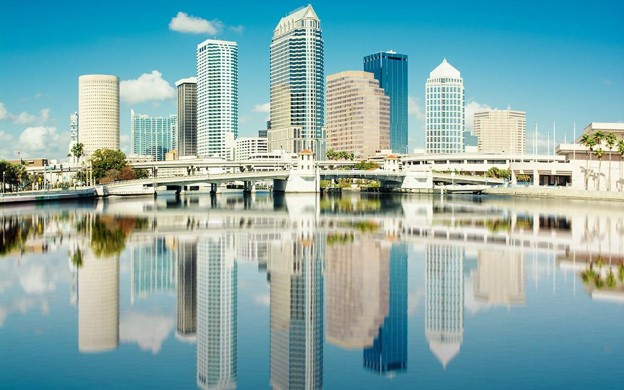 If you enjoy beaches, you should take a look at Tampa, Florida. Only an hour or so away from iconic destinations such as Walt Disney World and Universal Studios Orlando, Tampa has a lot to offer at a reasonable price. The average rent for a one-bedroom rental is $1,090, while a two-bedroom is going to cost roughly $1,350 each month.
Tampa is close to and often tied in with St. Petersburg. If you're a football fan, you might enjoy watching the Tampa Bay Buccaneers play. You can also enjoy adventures at iconic locations such as Busch Gardens Tampa Bay and the Florida Aquarium.
6. Raleigh, NC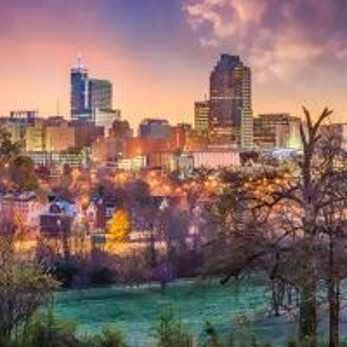 Raleigh is a great area in North Carolina. You'll find yourself between the beaches and the mountains of North Carolina, with plenty of activities to enjoy. Rental properties are pretty affordable in the area, with data showing a one bedroom median rent of $973 and a two bedroom rent of $1,100. Talk about a cheap cost of living.
Raleigh is the capital city of North Carolina and home to entertaining museums and universities, such as the North Carolina Museum of Natural History and North Carolina State University. In addition to some of the top educational programs in the country, such as one of the nation's veterinary schools, you can enjoy thrilling activities, such as zip-lining and go-kart racing.
7. Seattle, WA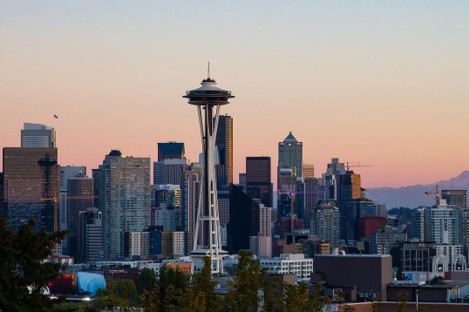 If you want a great cup of joe, you might want to move to Seattle, Washington. While the weather is rainy there, it tends to be temperate in climate, even though it's located in a northwestern state. RentHop shows that the area has a reasonable cost of housing, with a one-bedroom rental running around $1,395, and a two bedroom costing in the neighborhood of $1,906.
If you're living in Seattle, you can get out and explore the wilds of nature. From hiking through the evergreen forests that fill the state to going out whale watching, there are plenty of things to see and do when you spend time in the "Emerald City." After a day out in nature, enjoy one of the trendy places to dine in the city or ride up to the top of the Seattle Space Needle.
8. Philadelphia, PA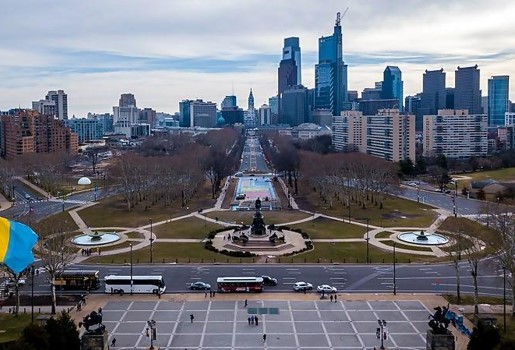 Pennsylvania is a great place to live. If you don't find something to entertain you in Philadelphia, it's an easy trip to get to other cities, such as New York City. The cost is reasonable for this well-developed city. A one-bedroom apartment runs around $1,299, while a two bedroom averages $1,495.
Philadelphia is the largest city in Pennsylvania and home to many cultural icons. You can enjoy sporting events ranging from football with the Philadelphia Eagles to the Philadelphia Flyers hockey team. Philadelphia is also home to some of our nation's history, so you can visit areas like Independence Hall and the Betsy Ross House. Head over to the Franklin Institute for an entertaining and exciting look at science.
9. Phoenix, AZ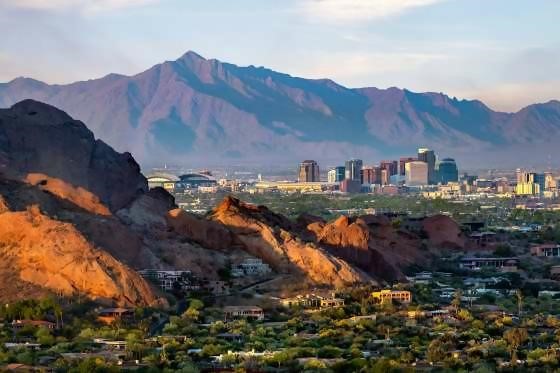 If you're looking for a dry, desert climate due to bad allergies or a love for the sun, check out Phoenix, Arizona! One bedroom rentals cost $1,099, while a two bedroom hovers around $1,300. This isn't bad considering Phoenix is the most populated city in Arizona and also its capital city.
Phoenix is filled with a vibrant nightlife, so you don't have to stay in during the evenings. Spend your weekends at one of the many exciting outdoor activities, such as Desert Botanical Garden and go hiking on Camelback Mountain. If you enjoy visiting the zoo, you might enjoy the Phoenix Zoo.
10. Portland, OR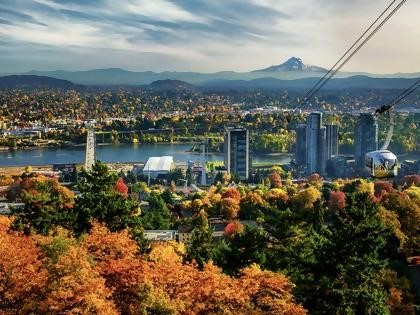 A trendy place to live that's popular with millennials is Portland, Oregon. Not too far from Seattle, Washington, you can find just about anything you're looking for in Portland, from popular donuts to eclectic eateries. For such a popular place, it's affordable to find housing here, with a one bedroom rental costing $1,275 and a two bedroom costing $1,431.
The largest city in Oregon, Portland has myriad amenities and cultural attractions. In addition to coffeehouses, you'll find lots of microbreweries to experience. The city is very bicycle friendly, so you can get around on two wheels rather than four. Portland is also eco-friendly and considered a rather green place to live. You'll also have plenty of outdoor activities to enjoy, from hiking nearby Mount Hood to visiting the Japanese Garden.
Conclusion

If you're looking for a new place to live, there are more options than just the cities on this list. With the mobility that many people are seeking, renting continues to be incredibly popular, especially in larger cities. If you decide you don't like a place, feel free to pack up and check out another city if you're renting. You can get the perks of a home without all of the bills and maintenance that go into a home.