Crown Heights Basics
Welcome to Crown Heights, the scenic neighborhood lined with historical sites and brownstones. Recently, when people have thought of Crown Heights, they think of younger people seeking a good deal on rent. While those folks make up a lot of the neighborhood, Crown Heights is rich with history and culture. It's a cool neighborhood that's just waiting to be explored.
Crown Heights History
Crown Heights was largely a rural area for most of its early life in NYC. However, during the early 1800s, the neighborhood of Weeksville was founded by a group of formerly enslaved black people. Weeksville quickly became one of the largest black communities in the nation before the Civil War, and many of the historic homes that were built there still stand today.
In the late 1800s, Brooklyn began to add housing for the rapidly growing city, which expanded the neighborhood and added new, unique architecture to the area, including large mansions people used as an escape from the busy Manhattan life. Brownstones were built soon after. The area was then mostly occupied by the wealthy elite of the city, and it remained that way until WWII.
After the war, many radical changes to the neighborhood's infrastructure were made. This, along with racist practices like blockbusting, lead to the white flight of the neighborhood in the 1960s. During the civil rights era, the Black and Jewish populations of the neighborhood had a turbulent relationship. As detailed in Crown Heights: Blacks, Jews, and the 1991 Brooklyn Riot, these tensions were brought to a head in 1991, forcing leaders in the neighborhood to come together and address the issues facing them. Today, Crown Heights is a peaceful neighborhood that celebrates its history in overcoming adversity.
Museums and Historical Sites of Crown Heights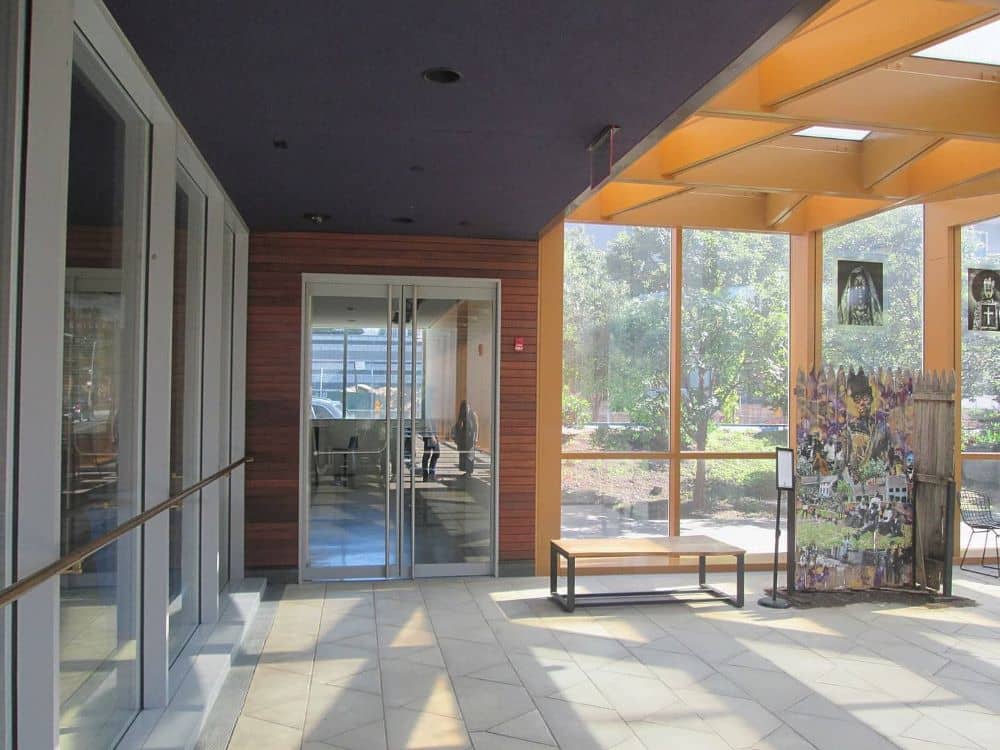 Crown Heights is full of educational places and experiences. These museums and sites tell an important story, and are not to be missed. Some of the best include:
Brooklyn Children's Museum
This museum is fun for the whole family. They show movies, have special events for holidays, and have a ton of exhibits that will keep your kids entertained and educated. This place is a blast, so don't miss out.
Crown Height North Historic District
This historic part of the neighborhood features over 1,000 buildings from 1853-1942. These buildings largely consist of brownstones, mansions, and a number of churches that have stood the test of time.
Weeksville Heritage Center
Dedicated to preserving and educating people on one of the first free Black communities in the US, Weeksville Heritage Center has a ton of public and educational programs, as well as community building programs like a farmers market.
Where to Shop in Crown Heights
Crown Heights has a ton of independent businesses just waiting to be explored. Some of the best shops in the neighborhood include:
Hello Black Girl
This boutique clothing store is black owned and features tons of beautiful women's apparel. In addition to clothes, they sell beauty supplies too, specializing in fake eyelashes that will drop jaws anytime you go outside wearing them.
Kesser Hats
This Yeshivah hat company has a mission to sell affordable hats for special occasions like Bar Mitzvahs. Hats of similar quality and style can cost upwards of hundreds, if not thousands, or dollars, but this place has amazing hats for under $100.
Hibiscus Flower Shop
This flower shop makes seasonal boutiques that make amazing gifts and decorations no matter what event you're celebrating. They also provide flowers for major events like proms, weddings, and apologizing to your significant other.
Where to Eat in Crown Heights
Crown Heights is full of delicious restaurants that feature cuisines from all over the world. Some of the best include:
Lakou Cafe ($$)
This Haitian restaurant and juice bar has a huge menu which features smaller plates, full meals, and even a ton of vegan options. This place has a fun vibe and a ton to offer. Check out their fresh smoothies and drinks!
Alenbi ($$$)
This Israeli restaurant has a huge menu that's inspired by Israeli cuisine from all over the world. The menu changes on a seasonal basis, so there's always something new to try here. Signature dishes include kruvit and lamb arayes.
MISC ($$)
This Asian fusion restaurant has an enormous menu with delicious bites. Inspiration has been taken from Thai, Chinese, and Japanese cuisine among others. This fusion is meant to inspire future fusions and create new foodies.
Bars in Crown Heights
Crown Heights has an awesome nightlife. Some of the best bars in the neighborhood include:
The Crown Inn ($$)
Dubbing itself as "Probably the best bar in Brooklyn," The Crown Inn is a smoky room with a ton of signature cocktails. The décor makes the place look like a speakeasy, and the vibe ensures you and your friends will have a chill night.
D'Antan ($$)
This wine bar has an intimate, classy vibe to it, and their menu features wine from all over Italy. They even serve natural, or orange, wines that are hard to find. This place also has a delicious food menu.
Bou'ote ($$)
This bar is on the newer side, and has a ton of classic cocktails, specialty drinks, and kosher food that will make your soul sing. They also serve a ton of fresh, delicious pastries that pair well with their strong drinks.
Where to Live In Crown Heights
Crown Heights is a great place for families and young professionals seeking more space for better prices. Some of the best places to live here include:
764 St. John's Place
This renovated condo dates back to 1910, and holds twelve gorgeous homes that are perfect for young professionals or smaller families. Every home has stainless steel appliances, kitchen islands, and beautiful hardwood flooring. Living rooms and kitchens are open concept.
1582 Prospect Place
This historic home was built in 1910, and has since been converted from a single family home into a multi-family rental building. These homes are enormous, with gorgeous hardwood flooring, oversized windows, and stainless steel appliances. The bathrooms have also been modernized.
1226 St. Marks Avenue
This beautiful condo has four floors and eight apartments, meaning every home here is a decent size. Several of the homes have a private outdoor space, as well as washer and dryer hook -ups, stainless steel appliances, and beautiful hardwood flooring.
562 Park Place
This rental building is great for young professionals and comes with stainless steel appliances, washers and dryers, and renovated bathrooms that will make you feel like you're at the spa. Rooms in these homes are huge.
1296 Park Place
This beautiful brownstone was built in 1901, and has recently been converted into a multi-family condo. Part of the rich history of Crown Heights, this building is stunning to look at, and has all the modern amenities a family could need.
Parks of Crown Heights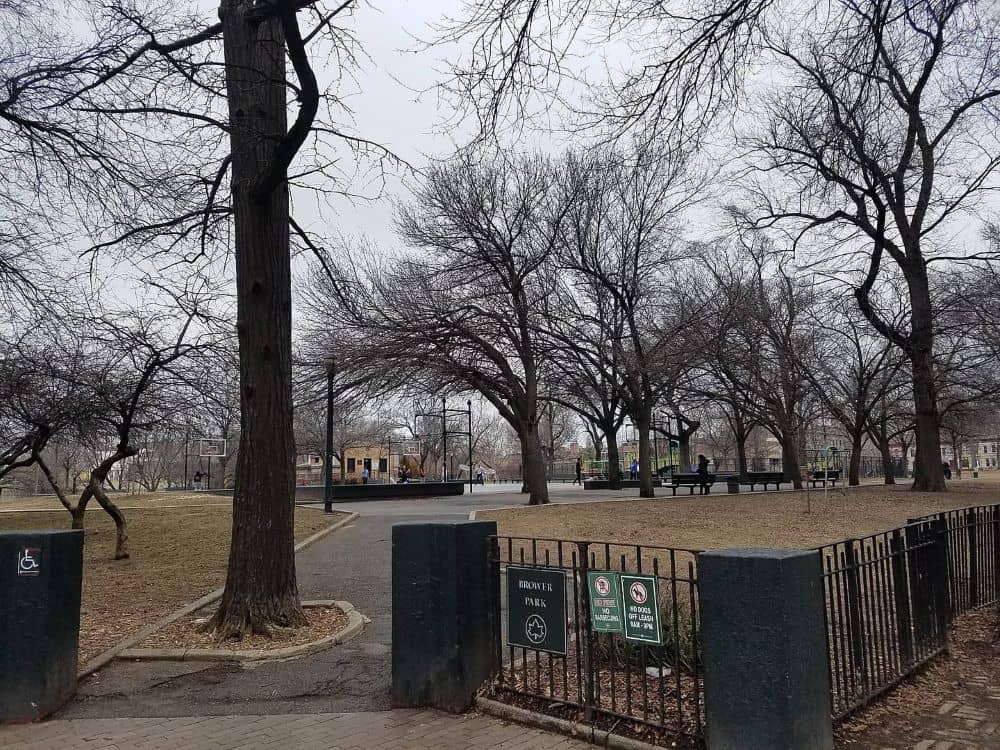 There are plenty of large, public parks in this neighborhood, each with some amazing facilities. Some of the best include:
Prospect Park
Right on the western part of the neighborhood, Prospect Park is one of the largest green spaces in the city. This place has a zoo, botanical gardens, and even some historical buildings like the Lefferts Historic House and The Peristyle.
Lincoln Terrace/Arthur S. Somers Park
One of only two parks named for President Lincoln, this park is known for their pristine tennis courts. This park is definitely a haven for the athletically inclined, and also has basketball courts, workout equipment, and handball courts.
Brower Park
This park is right next to the Children's Museum, and features many educational and recreational facilities. There's a skatepark, basketball courts, and even a butterfly garden that hosts special events when the seasons are right.
Traveling in Crown Heights
There are multiple ways to get around Crown Heights. The neighborhood is pretty easy to navigate, even during the busiest times. Some of the best ways to travel include:
Trains
The NYC subway system has several train lines that service the neighborhood, including the 2, 3, 4, 5, and S.
Buses
There are a ton of buses that service this area, including the B12, B14, B15, B17, B43, B44, B45, B46, B47, B48, B49, and B65.
Ride Shares and Bike Rentals
The streets of Crown Heights are usually free of heavy traffic, which is why ride share apps are very popular here. There are also a number of Citi Bike docking stations and miles of bike lanes for those who prefer to cycle around the city. The neighborhood is also extremely walkable, making it super easy to explore.
---
Crown Heights is an awesome neighborhood with a ton to do and see. From the beautiful architecture to the fun nightlife, it's no wonder why so many people want to call this neighborhood home. Even if you just pop in for a visit, you'll have a great time checking out all the brownstones, visiting a museum, and grabbing a delicious meal on a nice day. Crown Heights is just waiting to be explored.