Old Penn Station: History and Photos of One of NYC's Lost Iconic Landmarks
Originally posted on June 22, 2022 3:00 pm
Updated on June 17, 2022 9:40 pm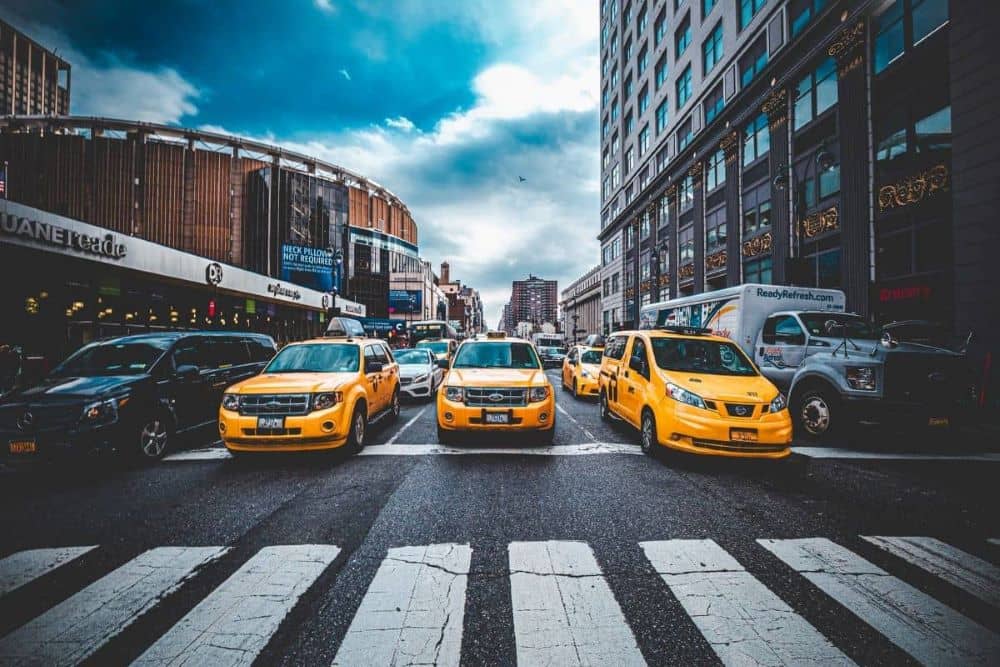 It's no secret that a large population of New Yorkers can't stand Penn Station, especially since the original structure was demolished. It has been called the "most hated" building, a "dangerous dungeon", "terrifying", and countless more "unpleasantries" have been exchanged, to be sure, about Penn Station. There have been different plans by different governors to "reimagine" the City's railway system and Penn Station in particular, but no one has actually made much in the way of progress, so far. We thought it might be interesting to go over some of the highlights of its history, as well as some of the most appalling crime stories in recent history. Without further adieu, we bring you these random, curious facts about the structure we all love to hate: Penn Station.
Historic Highlights of Penn Station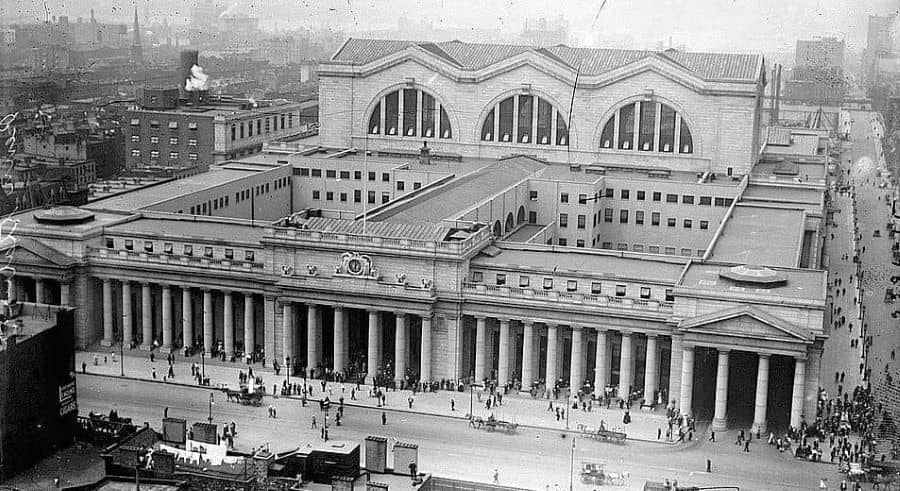 The original Penn Station opened in 1910 and reached its peak in 1945 when 100 million riders used Penn Station every year. It was operated by the Pennsylvania Railroad from 1910 to 1963 and had trains going to and from places like Chicago, St. Louis, Newhaven and even connecting trains to Miami and the west.
Frequent passengers referred to it affectionately as the "Pennsy."
In the late 1950s, intercity rail travel declined dramatically, due in large part to the Interstate Highway System being built.
In 1962, plans for the new Penn Plaza and Madison Square Garden were announced.
'Modern' architects hurried to try and save the historical and fancy, ornate building, but alas – demolition commenced unceremoniously, beginning at the end of 1963. This immediately caused major controversy and international outrage, in headlines everywhere.
Vincent Scully, an architectural historian, wrote the now-famous words: "One entered the city like a god. One scuttles in now like a rat," of the new structure we know now as Penn Station and its transformation from lovely swan to ugly duckling.
After 1968, the core of Penn Station went underground – quite literally.
In 1994, the Station was renovated to add the LIRR (Long Island Railroad) entrance on 34th Street, and the central corridor, plus other improvements.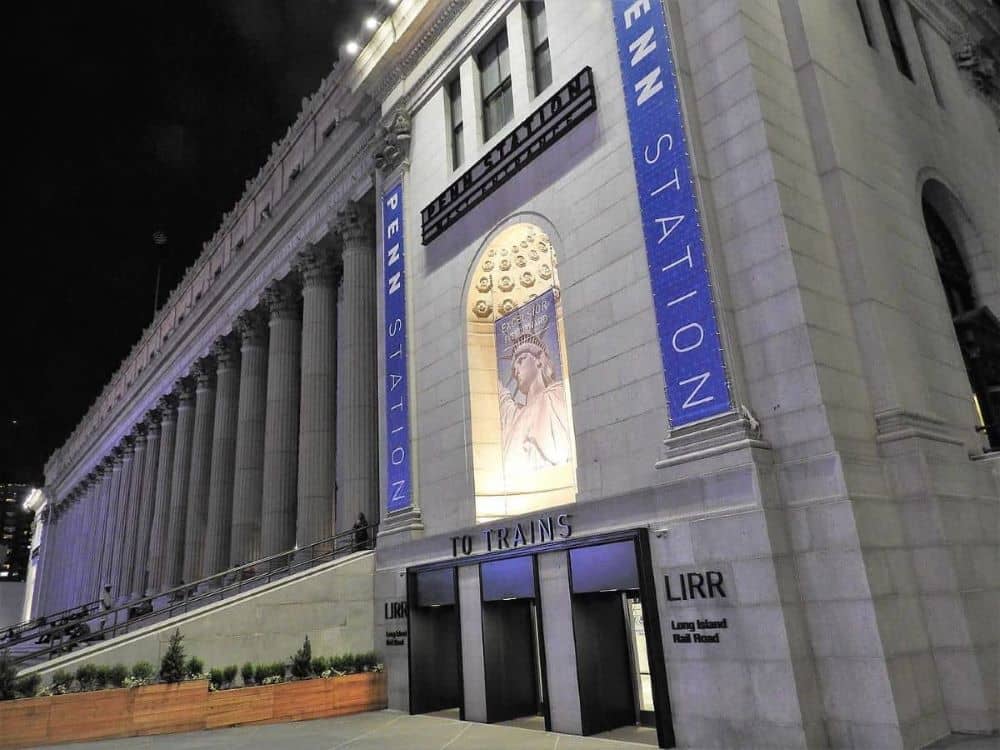 After 9/11 in 2001, security increased, and as a result passenger flow was impeded and suffered.
In 2002, security issues were addressed with cameras, extra lighting, barricades, and other safety measures were also implemented.
Moynihan Train Hall opened in January 2021, named for the man who had conceived it. The $1.6 billion, 255,000-square-foot renovation retained the original, landmarked Beaux-Arts Farley Building, added a central atrium with a glass roof, and finished on time and within budget after three years of construction.
True Random Crime Stories of Penn Station
At the end of March 2022, headlines screamed about a "machete attack on the subway". An unknown man suddenly approached a 46-year-old man on the staircase inside the 34th Street and Penn Station number 1 train subway station and pulled out a machete. He then struck the other man in the head, fleeing from the site afterward. The man suffered a severe laceration but lived to tell the story.
In January 2022, a "scissors attack" was reported. Apparently, a 28-year-old man with scissors approached a 17-year-old boy on the northbound platform of the A/C/E line. The man did not speak; unprovoked, he suddenly slashed the teen in the forehead, then fled the scene.
December 2021, in another unprovoked attack on the subway, a 26-year-old man walked up to a sleeping "straphanger", pulled out a knife and plunged it into his neck, then fled. The startled man stumbled out onto the platform and screamed, "don't let me die, I want to live!" Police on patrol heard the commotion and ran to help the man, who despite efforts, was unfortunately pronounced dead at the hospital.
At the end of March 2022, a 69- year old man was punched to the ground and lost a tooth, in a random attack just outside Penn Station near 33rd Street. The old man was minding his own business and no words were exchanged.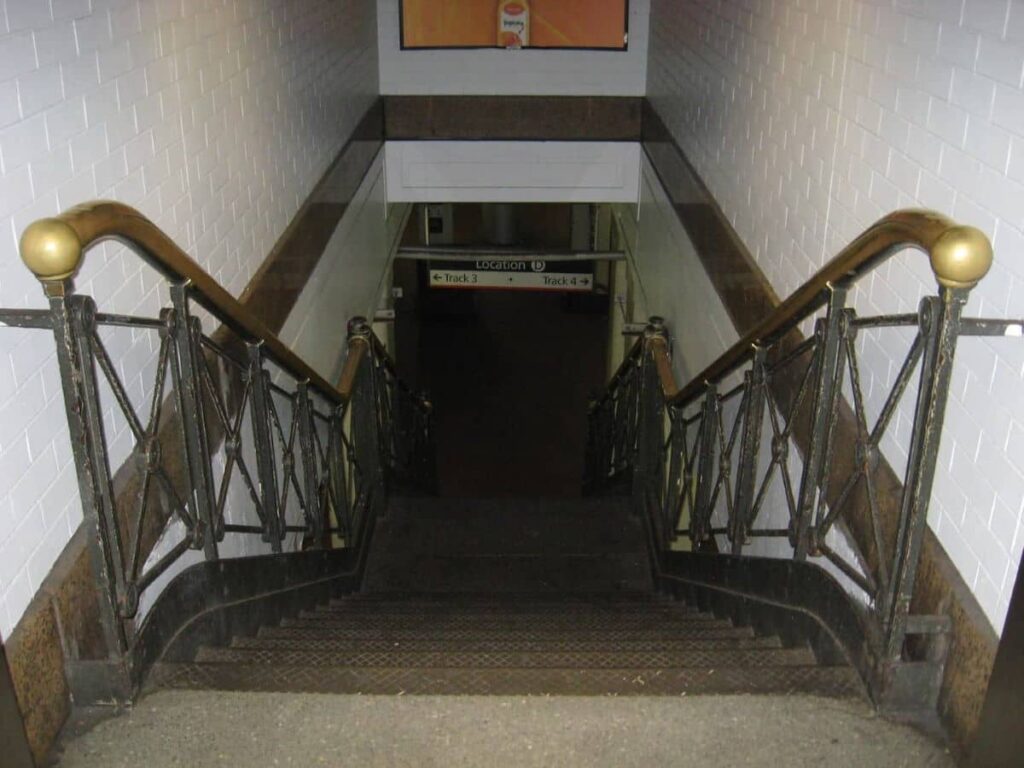 All of the items on this list were random, unprovoked crimes that happened within the last 6 months. However, this isn't unique to Penn Station. Data shows that crime rates have spiked since COVID-19 in NYC. Indeed, 8 subway attacks occurred across the city in just one weekend in February 2022. As a result, Governor and the Mayor have teamed up to launch a city-wide anti-crime campaign. Part of that campaign has included increasing police presence in stations across the city.
Penn Station remains a critical part of New York City. It's still one of the largest stations for commuters coming in and out of the city. While it isn't viewed as favorably by some New Yorkers, it will definitely go down in history.