5 Tips to Make Your Rental Application Stand Out
Originally posted on July 09, 2019 10:15 am
Updated on July 09, 2019 10:47 am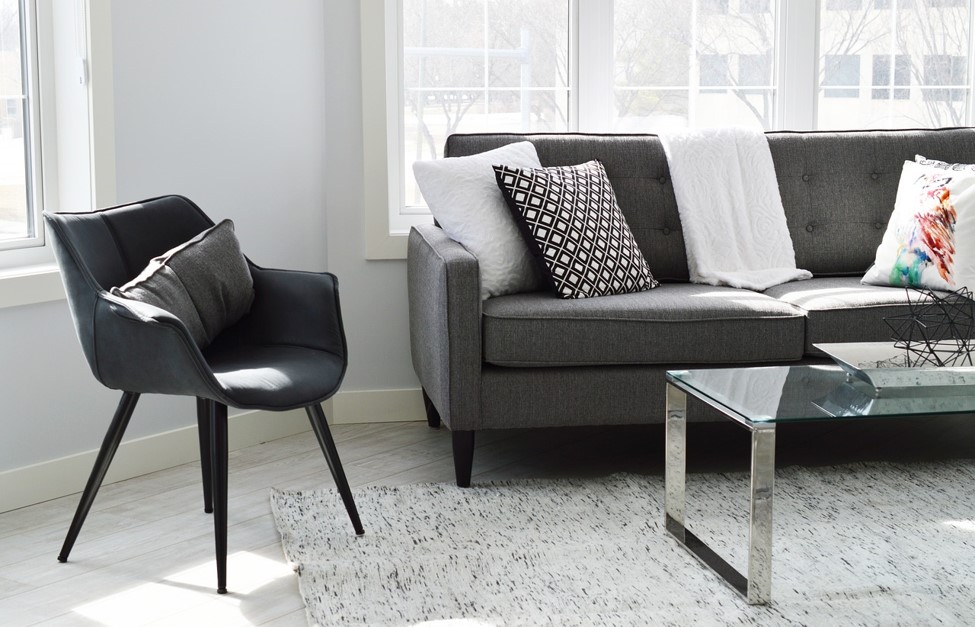 It's peak season for apartment hunting, and you've got your eye on a two-bedroom that overlooks the park, but…. so do hundreds of others. Your best bet is to stand out from the crowd! In many cities across the country, competition for a great apartment deal can be fierce. Going in with your rental application fully prepared can be the difference between landing a set of keys to your dream place and settling for a five-floor walk-up in a shady part of town. Here's a checklist of things to consider before touring those apartments.
---
1. Check Your Credit Score

Your credit score is one of the main pieces of information that landlords use to determine if you're a good fit for their unit. Start evaluating your score early by requesting copies of your credit report from the three main credit bureaus: Experian, TransUnion, and Equifax. Check this over carefully for any mistakes that might be lowering your score. If you find one, contact the creditor and the credit bureaus to have that error fixed.
There are other things you can do to improve your score. In addition to fixing mistakes, paying off any outstanding bills and credit card debt can help. Keeping a credit card account open but with a zero balance is okay, as it provides a longer history for your credit. And lastly, make sure to pay off your balance each month when you use a credit card.
2. Get Application Documents Ready to Go

The early bird gets the worm; having all of your documents ready can help put you first in line for your dream apartment. In addition to rental documents, you'll usually need proof of identity, such as a government-issued ID or driver's license. You'll also need your social security card, and proof of current employment, such as recent pay stubs.
Make sure to have your employment and rental history, with contact information, for your potential landlord to verify. Having this information prepared and handy means you can submit your application faster to get a jump on others that may not be as prepared.
3. A Great Cover Letter

Alongside your application, you may want to consider a cover letter stating why you want the apartment. A few well thought out paragraphs can do wonders in putting you ahead of other applicants.
With your cover letter, outline why you want the apartment and what you'd bring- such as a reliable track record. For example, if you're quiet, point out that neighbors won't have to worry about noise coming from your unit. This is your opportunity to really sell yourself and give reasons why they'd want to rent their apartment to you and not someone else.
Some renters are even making video cover letters. A video helps your personality shine through and gives the opportunity to showcase things that a paper application or letter can't illustrate.
4. Solid References

Most rental applications require at least three references. These references should come from people who know you well, and can attest to you being a solid tenant for the landlord. Most applications want to see previous or current landlords, as well as employers to vouch for your behavior. If you've just left school and don't have a previous landlord, character references or a reference from your university housing director may be beneficial for you.
You may also be able to use people that know you and can provide excellent character references, but these usually can't be family members. For example, a minister if you're active in your church, or volunteer coordinators at a charity. You'll usually need your references' addresses, email addresses, and phone numbers so that the landlord reviewing your application can get in touch with them easily. Prepare this ahead of time to make completing the application easier.
5. Plan for Pets

When apartment hunting, you'll need to consider your pets, and be prepared to lay down a pet deposit if applicable. Your future landlord may also require copies of your pet's medical history, including documentation specifying your pet's breed and vaccine record. Make sure to not bring in a breed-restricted dog, as this can start you on the wrong foot and may even be cause for eviction. Some locations will also need to know if your cat is declawed, but this is becoming less common.
It should be noted that not all apartments are going to allow pets. In some cases, a landlord may allow pets but prefer to rent their property to someone without them. In that case, you may be able to sweeten the deal but offering a higher security deposit or pay a higher monthly rent.
In Summary

Apartment hunting can be very competitive, especially in larger, more densely populated cities like New York. Given this, preparation and timing are key to securing your apartment. Make sure to have your references in order, a solid cover letter ready, and be prepared for any fees associated with the property, such as pet and security deposits. We're excited to see you snag that place of your dreams!