5 Tips for Taking Stellar Photos of Your Apartment
Originally posted on July 28, 2017 11:42 am
Updated on July 28, 2017 3:01 pm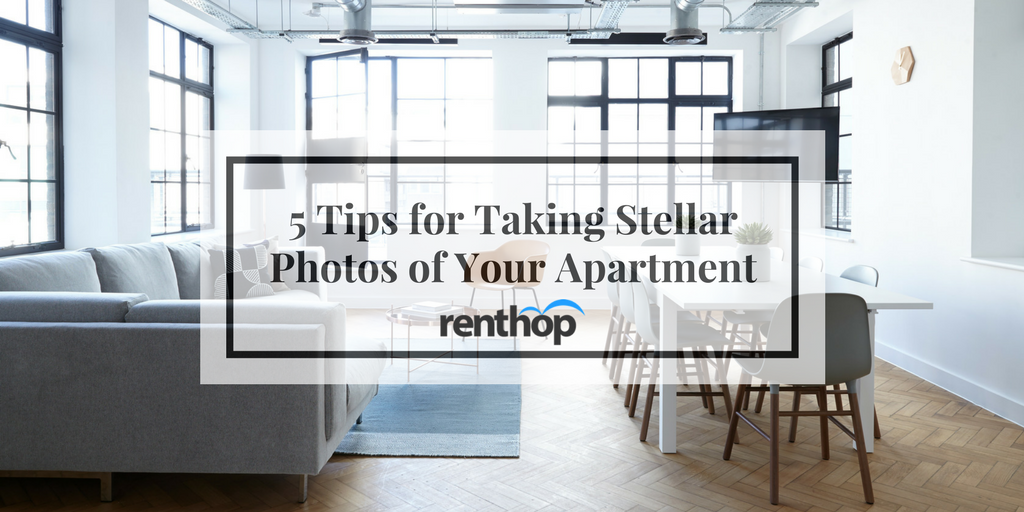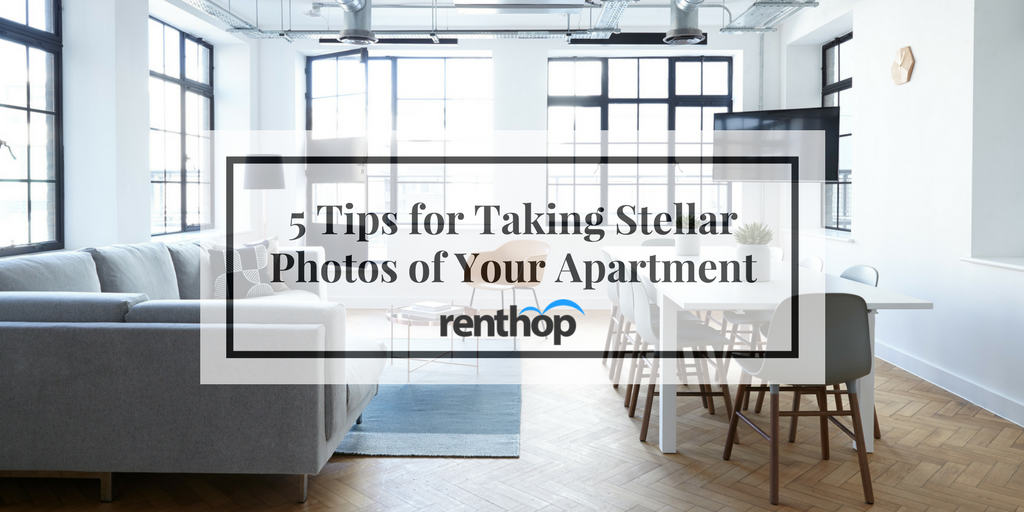 We all have experiences like this: as we browse through apartments on the Internet, we notice that some listings have bad photos, like REALLY AWFUL photos. While we may say to ourselves "oh my god, I will never rent this apartment," when it's our turn to advertise our apartments, somehow our photos are no better than the horrific ones.
What happened? What are the tips that can make a huge difference in helping you take great photos?
1. Take low shots.
You'll notice that photos will look a lot better when your phone or camera sits lower than eye level. Taking photos from a low angle is a very important composition rule in photography — low angles can exaggerate the height of tall subjects or reveal unseen aspects of low-lying ones. The apartment will look more spacious.
2. Light. Light. Light.
Take advantage of daylight. If you can only take photos of the apartment at night, use as much as artificial light as possible. But remember – turn off your flash. Flash creates glare, and things look more unnatural than they actually are. Natural light, however, makes the apartment look spacious and more inviting.
3. Avoid wide-angle lenses.
Indeed, wide-angle lenses capture more things in the scene; however, they make objects close to the camera appear larger and objects far away appear smaller, and the entire apartment just looks unnatural. A normal lens or your phone is good enough – but remember to step away from your subject to get as much as you can into the shot.
4. Clarity is key.
No worries if you don't have a tripod or if you prefer to take photos using your phone, but make sure that you take a test shot, and adjust the focus if necessary. It is also crucial that you mark the spot where you take the photos from (or where you place your camera), so it'd be easier for you to move props or furniture around to ensure the best results.
5. Photo editing apps are a plus.
Contrast, brightness, structure, warmth, saturation, highlights and shadows…. thanks to technology, it now only takes seconds to digitally improve your photos. Don't be lazy – if a photo is too dark, adjust the exposure before uploading it. Good photos increase your visibility and encourage renters to click on your listings.