Advertise on RentHop
List your current apartment or room. Short term sublets and lease-breaks are welcome.
Simple and Effective
Post your own custom listing in 5 minutes. Get exposure to 300,000 unique monthly renters.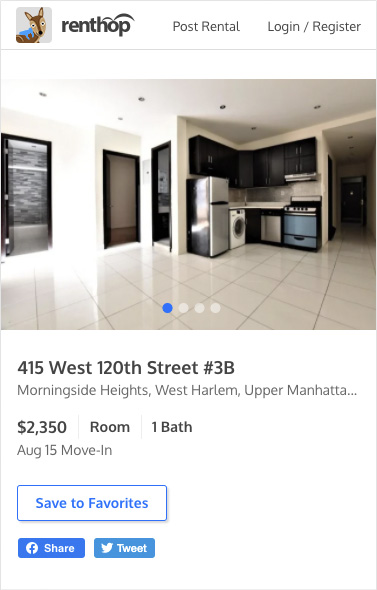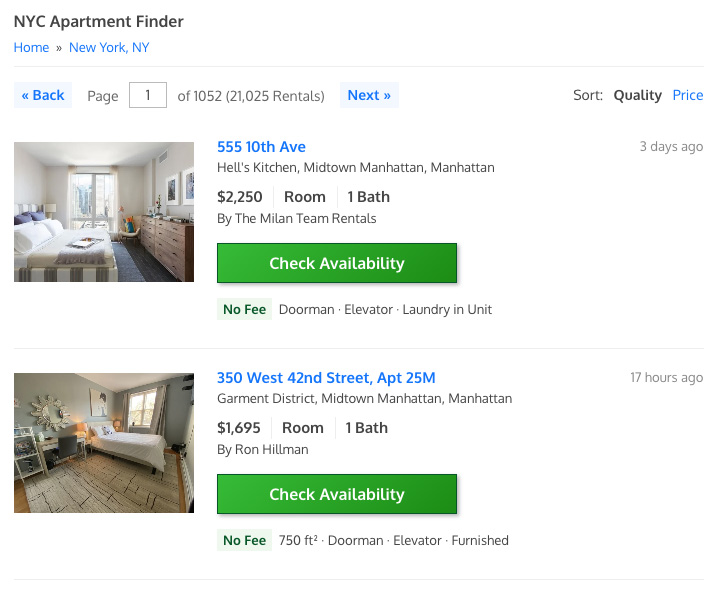 Competitive Advantage
RentHop provides immediate feedback on the quality of your listing and suggestions to improve it.


Daily Newsletter
Inclusion in our twice-daily newsletter, sent to thousands of renters who've recently inquired on listings similar to yours.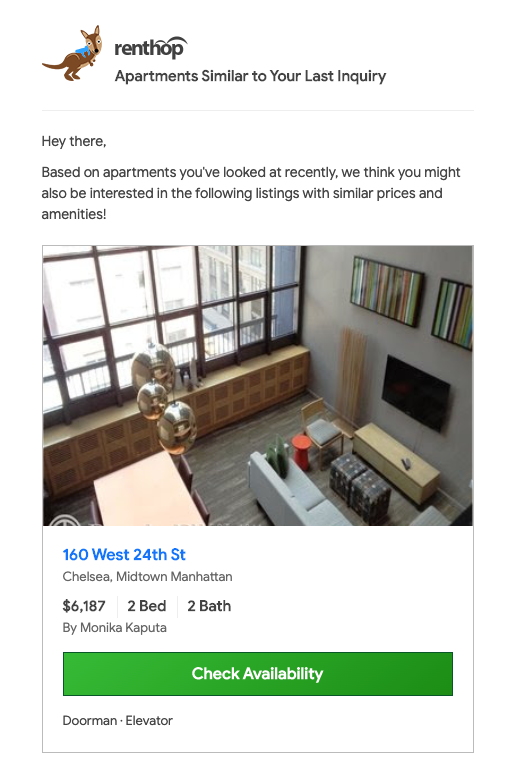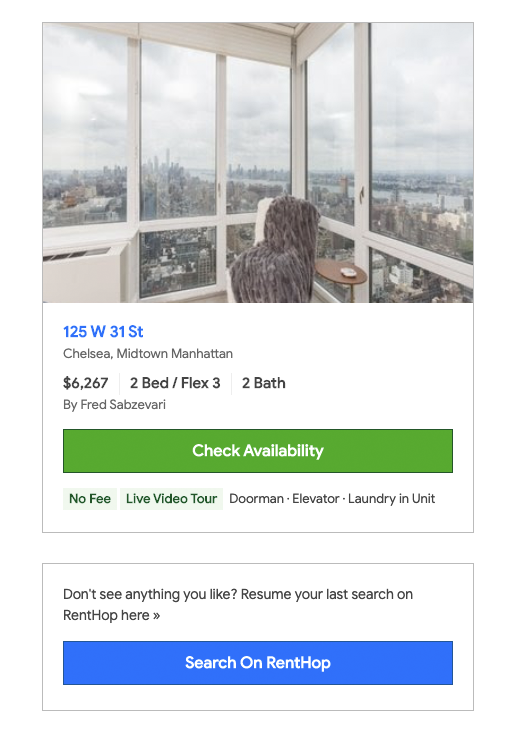 Value Town
Pay only $40 to post your sublet on RentHop, compared to $185 on StreetEasy. Your listing will stay active for 14 days.
Face Time
Conveniently schedule times for open houses and showings. Embed video tours from Youtube or Vimeo.

Fair Housing and Equal Opportunity
© 2009 - 2020 RentHop.com™