Originally posted on August 06, 2021 2:00 pm
Updated on August 06, 2021 5:47 pm
Apartments located within walking distance to a NYC subway stop are always touted as attractive. After all, fewer steps to the train mean a shorter commute to work.
But what about the NYC Ferry?
Don't overlook proximity to the city's public network of ferry boats as a perk. If you're on the hunt for a new apartment, and your office happens to be near a ferry stop, consider one of the neighborhoods featured on this map: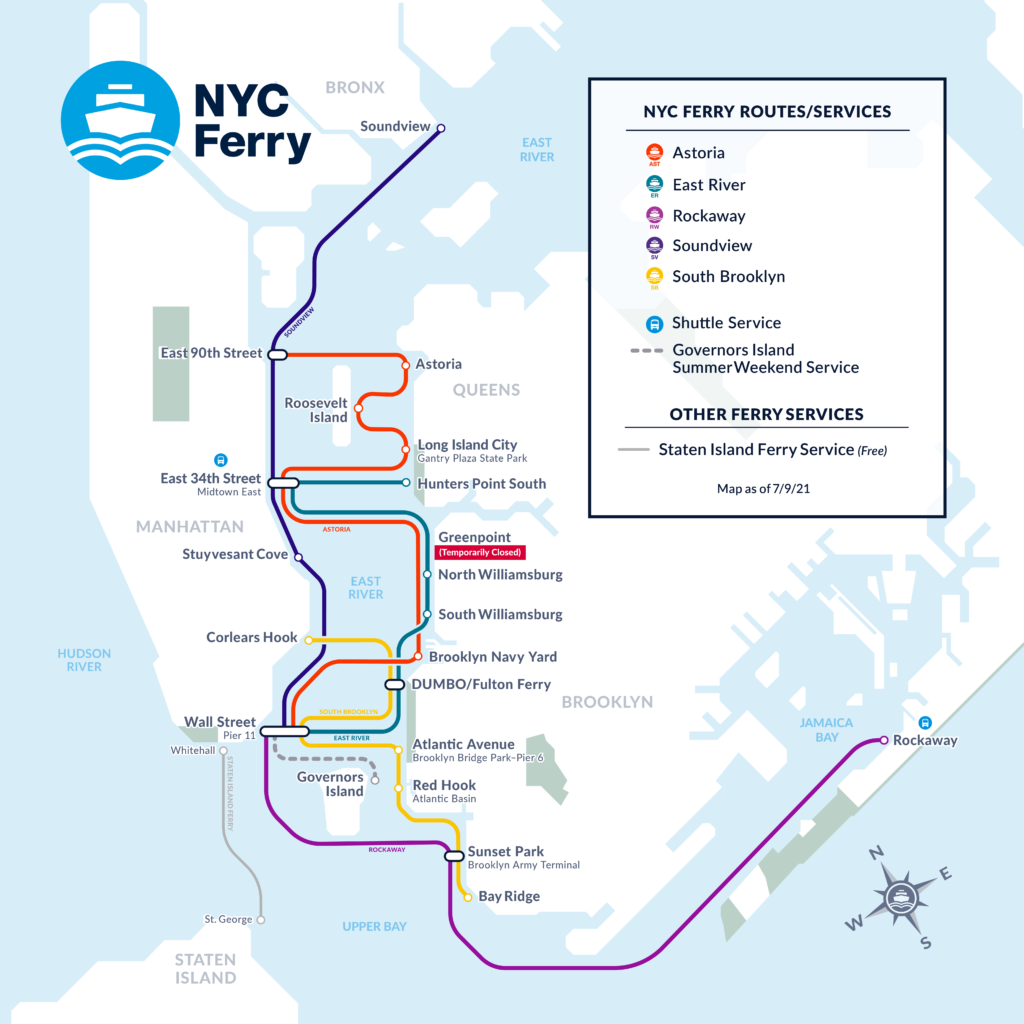 We at RentHop thought it'd be an opportune time to mesh the nautical with the economical. Peruse our list of ferry stops — each one with rough rent estimates and hyperlinked to listings peppered along these East River routes.
---
11. Corlears Hook
---
Methodology
Released on a monthly basis, the RentHop Best Deal series aims to provide renters with useful market insights and a chance to identify rental gems currently available on the market. These listings are hand-selected by the team at RentHop based on a few factors, including layout, apartment size, features, and more importantly, price — such listings will be on average 10% – 30% below the median asking price of other similar-sized listings in the same neighborhood.
Note that, given the fast-paced nature of the rental market in New York, certain listings may receive applications and be taken off within days on market. If you are interested in scheduling a showing or have further questions, please make sure to submit an inquiry via the inquiry submission form located on the listing page.
Not sure how much rent you can afford? Check out our Rent Calculator now to jumpstart your apartment search.