Last Minute Gifts For Her For Valentine's Day
Posted on February 09, 2017 10:32 am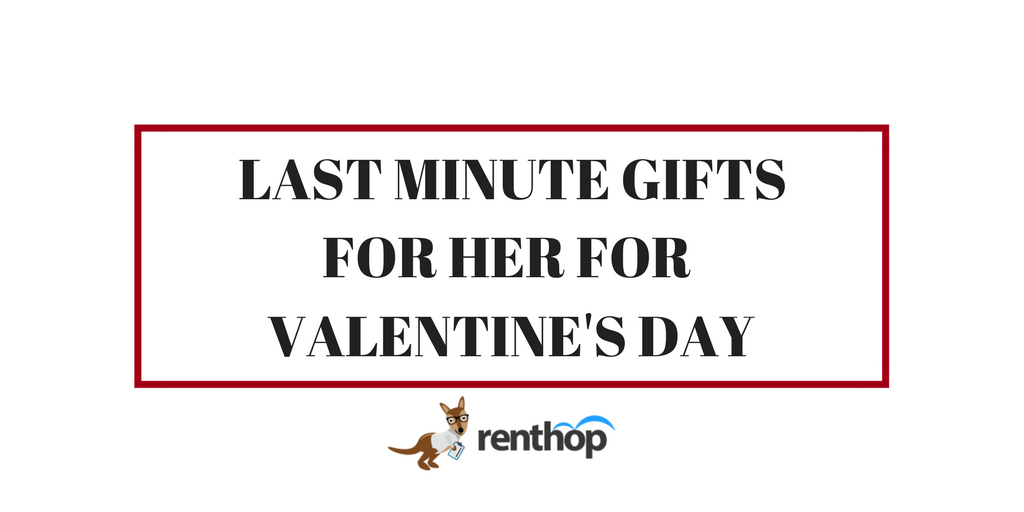 It shouldn't be a surprise to anyone that Valentine's Day is approaching, especially since it's always celebrated on February 14. But somehow, some people still get caught off guard every year. Well, Valentine's Day is approaching (it's next week, guys). So for those who completely forgot about Valentine's Day this year, and now is kind of freaking out, we've created a list of last minute gifts to your girlfriend for you to draw inspiration from.
1. Jewelry
Some gifts will always be the go-to gift. Like getting her jewelry. You can never go wrong with jewelry for a girl. But we know that girls demand to see that you've put a little bit of effort into your gift. So how about instead of buying her a necklace you make her one? For those living in New York City, head over to Williamsburg and Brooklyn Charms. There you'll be able to make your own jewelry with personalized engravings and charms. For example, what about a bracelet with the date of your first date?
2. Flowers
No girl has ever said no thank you to flowers. Even though it is an obvious gift, it is a gift she will highly appreciate. What about getting her something else than the regular bouquet of red roses? What's her favorite flower? What's her favorite color? Think a little bit outside of the box this year. Believe us. She'll appreciate it.
3. Movie night
Maybe you're on a budget as well this Valentine's Day so getting your girlfriend something seems extra difficult. It doesn't have to be. Girls just want to be appreciated. It doesn't have to be anything extravagant nor should it empty your pockets. What about rigging up your apartment at home to feel like a home theater? Line up her favorite movies, and include the first movie you guys watched together, and have the popcorn ready with her go-to cinema candies. We know you don't want to watch Bridget Jones again but she'll love it. 
4. Homemade Valentine's Day card
You always buy a Valentine's Day card. It's not hard and she seems to like it. Don't get us wrong, we're not saying you shouldn't get her a card this year. We think you should make her one. Right, you might not be all that artsy or crafty but nothing says I love you more than a card you actually made yourself. Just don't overdo it with the glitter (there's no need for glitter). 
5. Home cooked meal
Most of us tend to head out for dinner at a restaurant on Valentine's Day. While there's nothing wrong with that, what about making her a nice, romantic dinner at home? Putting some extra effort into making her favorite dish or surprising her with something new will go a long way. It's not only romantic but it shows how much you care when you take the time to make something instead of ordering it. 
6. Make your own coupons
In every relationship, there are things we don't like to do. Maybe you like to sleep in on the weekends while she likes to wake up early and embrace the weekend with a run. We know for a fact that she would love to have you go for a run with her, so why not get her something that she never gets? Make your own coupons and give her the things you hate, such as going for a morning run, doing the laundry, doing the dishes, etc. Get creative!
7. Couple spa day
What about getting a gift for the both of you? Yes, she would love to get a gift card to a spa but she would love it more if you got her a spa day together. Having a day dedicated to pampering does not only do good for the body but it can also be quite romantic. Purchase a gift card at a spa and see if they have a special couple treatment. We know someone who would be very grateful.  
8. A box filled with love notes
You probably tell your girl how much you love her every day, right? But do you tell her the things you love about her? Like her freckles or her weird dancing? She already knows you love her. But making 14 small love notes about the things she does that makes you love her and putting them in a box? Now that's love.