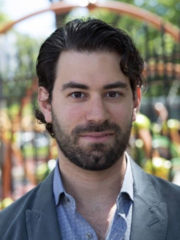 shlomo@rentopiagroup.com
(347) 476-5357
Agent Profile
Shlomo's sense of hard work, attention to detail, and great energy are what make him an amazing agent. With his dedication and professionalism you can guarantee he will help you sell your property or help you find the desired home of your dreams.

Shlomo is a native New Yorker and has always had a passion for helping people find the right home for them or helping them feel secure in knowing their property is in safe hands.
He is very honest and will do his best in making sure you find the home that is right for you. Shlomo has great knowledge of the real estate market in NYC and based on your needs, can assist you in your search to sell or find your perfect home. To make sure that all of your needs are fulfilled he will take all the time needed to hear what the seller, or buyers needs are.

Shlomo is very involved in helping his community as well, in his spare time he helps those individuals with special needs. He thinks it is important that all members of the community get the attention they deserve and require. He feels giving back to the community and those in it is very important.

Shlomo has experience in sales and leasing in Manhattan. He uses is knowledge in real estate to help give his honest opinion and best advice to assist those who who have any needs in real estate.
Apartments for Rent in Top Cities

Fair Housing and Equal Opportunity
© 2009 - 2023 RentHop.com™