Posted in
Market Trends
,
Undercover Broker
on April 5th, 2010 by Lee –
Be the first to comment
Manhattan real estate seems to be on the verge of a bottom, if not already there.  Sure, you can point to economic data, jobs reports, the S&P rally, inflation expectations, and disappearing landlord concessions.  These are all valid supporting points.  The real giveaway is the return of gratuitous broker gatherings, signaling a return of another gilded age.  Today we received an invitation to New York City's first annual "Broker Poker Tourney!"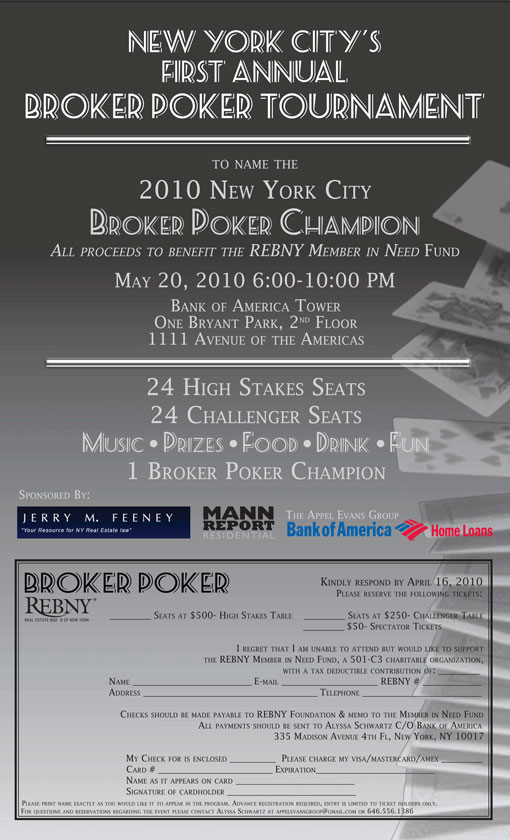 For an event with only 48 players, I'm surprised we made it to the guest list!  Either they've heard a thing or two about the founders of RentHop, or we have done very will in our undercover infiltration of the apartment rental market.