How Trump Will Affect Your Rent? 8 Ways His Presidency May Affect You!
Originally posted on November 15, 2016 1:23 pm
Updated on November 15, 2016 1:32 pm
The Trump election upset has already caused volatile movements in the stock, bond, and commodities markets.  However, mortgages, real estate taxes, condo dues, and rent payments hit closer to home!  We discuss 8 ways a Trump presidency is likely to affect apartment rental prices, both nationwide and in your specific neighborhood.
1.)  Interest Rates Will Rise – Fewer Real Estate Transactions
We need to start with the big one.  In the one week since the election, interest rates have jumped sharply up at a pace not seen in years.  As we know, interest rates impact almost everything in real estate, including how much the owner must pay to also carry a mortgage, and how much buying power potential purchasers can bring to the table.  When looking at the rent vs buy tradeoffs, renting will likely seem better as interest rates rise.
Also, take note of whether your city has more all-cash buyers vs. finances buyers.  The more leveraged the city, the more impactful interest rates will become.  Leveraged cities tend to correlate with the same cities that saw massive foreclosures in 2009 and beyond:  Vegas, Phoenix, Miami, Detroit, are examples.  New York City tends to be more robust, with co-op boards that mandate stricter maximum loan-to-value requirements and see many more all-cash buyers.
2.)  Inflation Forecasted – Higher Prices and Sticky Wages
Trump has proposed many tax cuts and spending projects, and so far, little concrete plans to balance the budget increase.  We can expect the nominal rent to go up, and as usual, wages are a bit stickier when the prices of everything else is increasing.  Bottom line, you are unlikely to get a raise at work that properly match your rent, healthcare, insurance, and food costs, so plan ahead!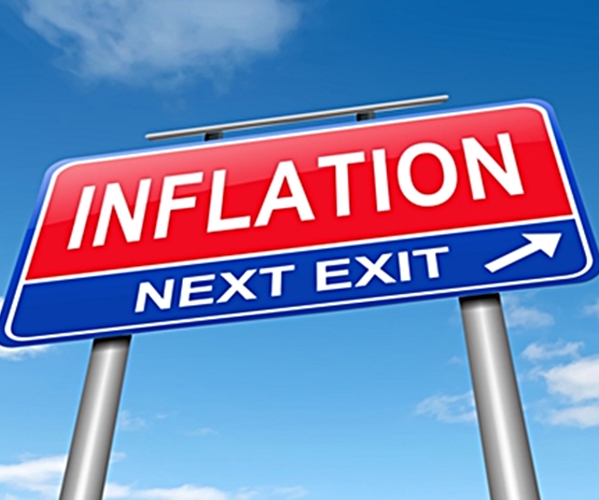 3.)  Closing Tax Loopholes?
Trump has stated multiple times he intends to close many outdated tax loopholes.  The big one on real estate investors' minds are of course deduction of mortgage interest, deduction of real estate taxes, capital gains deferment, and favorable depreciation schedules.  If these benefits go away, real estate investing will generally be less attractive, meaning fewer buyers for your landlord's condo (generally your rent will go up if the landlord believes she could sell the home and earn more).
4.)  Immigration Hubs at Risk?
How much does your city rely on immigrants to keep the ecosystem running?  Many of us live in vibrant communities filled with foreign nationals working or studying on a visa.  Will the H-1B Visa, for example, stay intact through a Trump presidency?  Even if it does, will we still attract the world's top talent given the administrations tough stance on doing as much as possible within our borders?  Fortunately, Trump has suggested it is a great advantage to attract the world's top talent to our country, but we expect the F-1 and H-1B program to go through major changes (and related OPT program for internships).  Cities likely to be most impacted include startup, tech, and college hubs: the entire SF Bay Area, New York, Boston, and Seattle.
5.)  More Oil Drilling
Do you live in or around any city that works towards providing America with energy independence?  Trump has made it very clear that our country should strive towards producing as much oil and energy inside our borders, minimizing our continued reliance on foreign oil.  As a country, we are already much closer today than we were 8 years ago, with major advances in drilling and pipelines.  The price of crude oil has dropped over 20% since early October, and fell even more after election night.  You can probably expect even more investment if you live near one of these communities, which means more jobs, people, and higher real estate prices!
6.)  Less Focus on Climate
Related to energy, do you live in or around any city that was slated to be heavily involved in dealing with climate change?  Although corporations and the private sector have done great work in addressing sustainability, we still rely heavily on the government for key investment and subsidy programs to make alternative energy feasible.  Cities with high concentrations of solar panels include Los Angeles, San Diego, Indianapolis, Honolulu, Newark, and San Jose.
7.)  Government Projects
In general, despite Trump campaigning against bloated and wasteful governments, he has also produced many spending and stimulus efforts.  The key here is figuring out which projects are likely to launch.  Will we make efforts to build the wall?  If so, will the government add tens of thousands of jobs required to make it happen quickly?
8.)  Some Stimulus
In 2008, many tax payers earning under $75K received a government stimulus check ($150K for married couples).  Trump is likely to provide some stimulus via tax cuts and spending programs.  More money means more inflation, and could be one factor driving up rents in your area.  Similar to the previous points, stimulus programs could be localized and impact some cities more than others.