Which Bodies of Waters Around NYC Are Safe To Swim In?
Originally posted on June 29, 2022 3:00 pm
Updated on June 22, 2022 1:59 pm
As the temperatures in New York City rise, residents are desperately seeking ways to escape the oppressive heat. Unfortunately, not everyone has access to amenities like a pool, air conditioner, or the time/funds to flee to a place that isn't so brutally hot. The warmth and humidity that are paired with New York City summers can be exhausting and uncomfortable. So, what can you do in your free time to cool down over the next few months?
The five boroughs are infamous for having polluted surrounding waters that people wouldn't dare to be caught taking a dip in. Maybe you can recall the shock that circulated on social media following a Tik Tok of a woman jumping into the Hudson River two years ago. Yep, it is as gross as it sounds. Many joked that the water was so dirty that they would be surprised if she didn't come out with a disintegrated limb. Spoiler alert, she didn't. But, this can give you a good idea of the no-nos to swimming in some bodies of water around NYC.
However, this is not the case for every single body of nearby NYC water. There are actually a handful of safe ones that are easily accessible by car and public transport if you are looking to emerge yourself in some cool H2O this summer. Not only can you swim in the bodies of water listed down below, but there are also exciting activities available at a few of the locations. If you are looking for some ways to alter your body temperature from the blazing heat, we got you covered.
Bodies of Water to Swim In Near NYC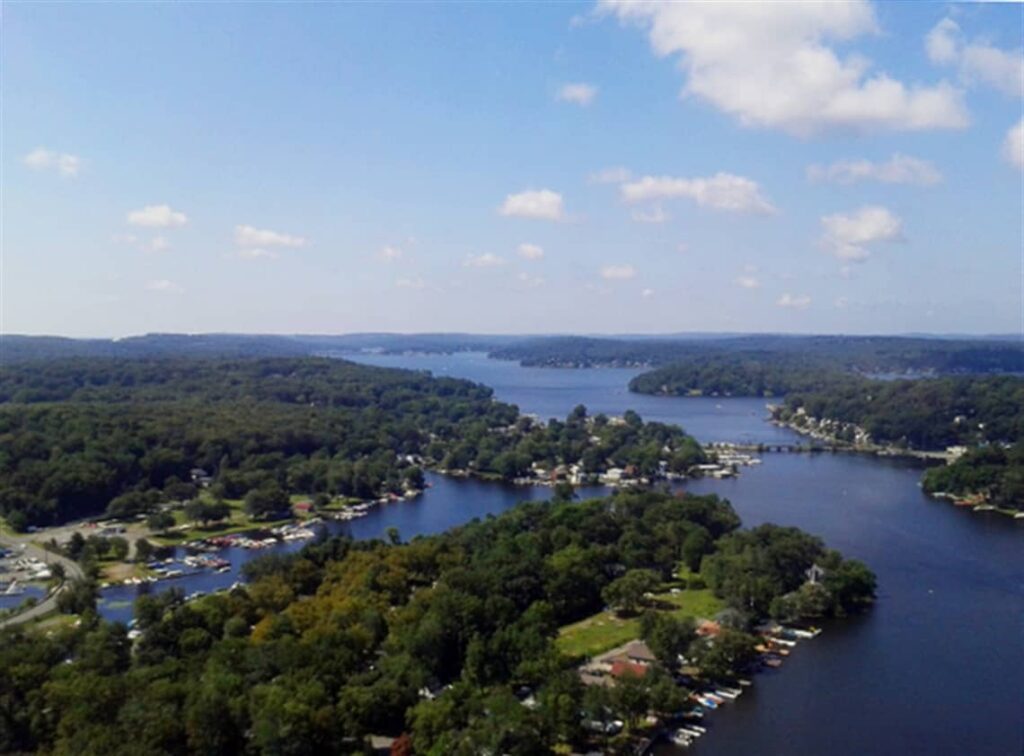 Lake Hopatcong is New Jersey's largest freshwater lake that safely allows for swimming, boating, sailing, kayaking, fishing, and watersports year-round. This body of water is located 40 miles from NYC via I-80 and is also accessible by The Lakeland Bus Service that departs from Port Authority. There are restrooms available on-site as well as a beachfront that attaches to the lake.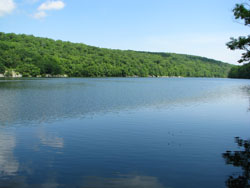 Canopus Lake is located within Fahnestock State Park in Carmel, New York only an hour away from Midtown Manhattan. This 100-acre lake is located by a large beach paired with picnic tables, stunning views of the surrounding greenery, snack stands, restrooms, shower facilities, and a plethora of nearby activities. Fishing by boat is permitted within Canopus Lake but requires a permit from the New York State Department of Environmental Conservation which can be obtained from town halls and sporting goods stores. However, please take note that this body of water does not have lifeguards.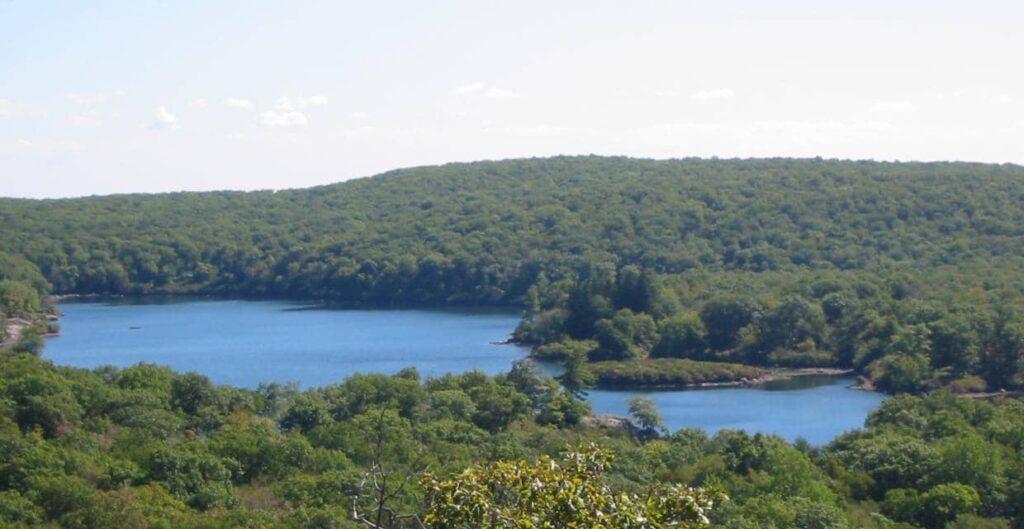 Just off the Pine Meadow Trail within Harriman State Park is Pine Meadow Lake. This beautiful body of clear blue water is a populated spot where many hikers can go take a swim or even jump off cliffs (safely) for the adrenaline rush. It is easily accessible by car and public transportation with the trailhead just 1.8 miles from the Sloatsburg Station which is a stop on the NJ Transit/Metro-North Port Jervis Line.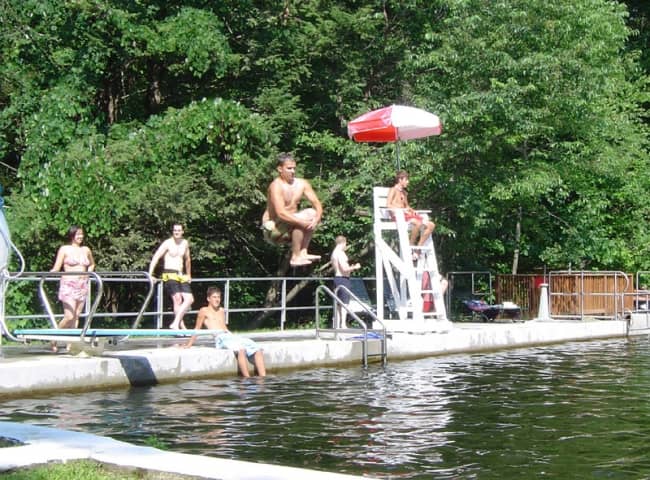 In 1935 the Highlands Natural Pool was carved out of a hillside by the New York chapter of Nature Friends. Serving as a non-profit, community-owned, and operated facility, this stream-fed swimming pool is a really neat place to visit during the summer months. Up until Labor Day in September, the Highlands Natural Pool is open daily from 12:00 – 6:00 PM with day passes available for non-members. It is $17/adult, $15/seniors (65 and over), active military, and veterans, $10/child (3 – 17), and free for children 2 and under. Outside the pool area are picnic tables that you can rent for an additional $25 paired with charcoal grills, a sand beach volleyball court and ping pong tables, and nearby hikes.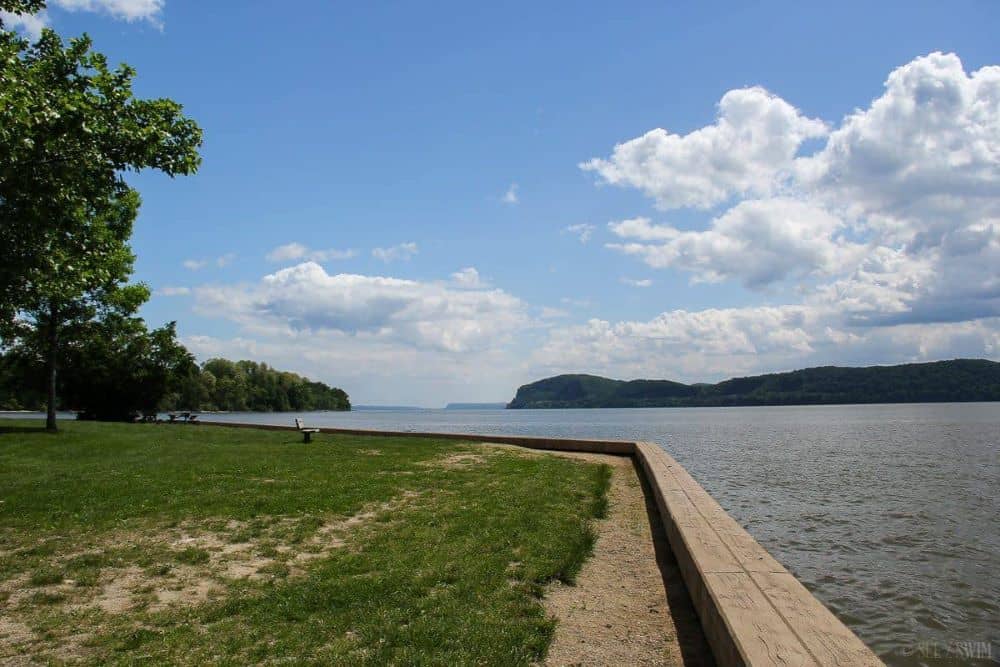 This 508-acre park is a dream in the summertime. Croton Point Park is situated on a peninsula on the east shore of the Hudson River and offers one of the best safe water spots near New York City. It is accessible by train via the Metro North that departs from Grand Central Station or by car with $10 for parking. A Park Pass or proof of country residency with a valid New York State driver's license is required at all pools which are available upon schedule. There is also a beach with safe swimming waters as well with a fee of $4 per adult and $3 per child ages 5-11. All children under 5 years of age are free. For more information on their schedules and pricing, you can visit their website here. Croton Point Park also offers kayak and ballpark rentals here.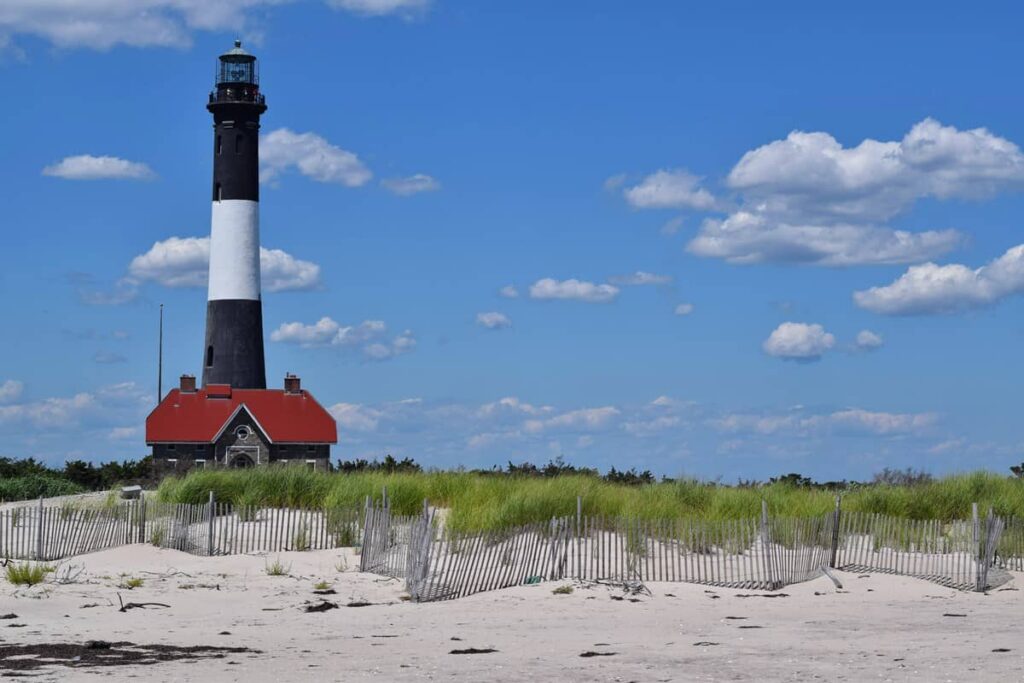 Jones Beach, Long Beach, and Montauk State Park are all popular beaches to visit on Long Island during the summer season. However, no matter what day of the week it is likely that these beaches will be jam-packed. If you're not early it can be impossible to find parking and a good spot on the beach and even if you are early, it is likely that as the day progresses you will have nearby beach neighbors. It can become a bit hectic. Robert Moses State Park is a fantastic alternative to a busy Long Island beach as it is less crowded but still wonderful nonetheless. The waters are safe to swim in, looked after by lifeguards, and have spaces for surfing, fishing, and other beach activities. It is accessible from Manhattan by the NYC Beach Bus for $49/ticket round-trip.