RentHop Horror Stories - Murder House: Happy Halloween!
Originally posted on October 29, 2019 2:54 pm
Updated on October 31, 2019 2:21 pm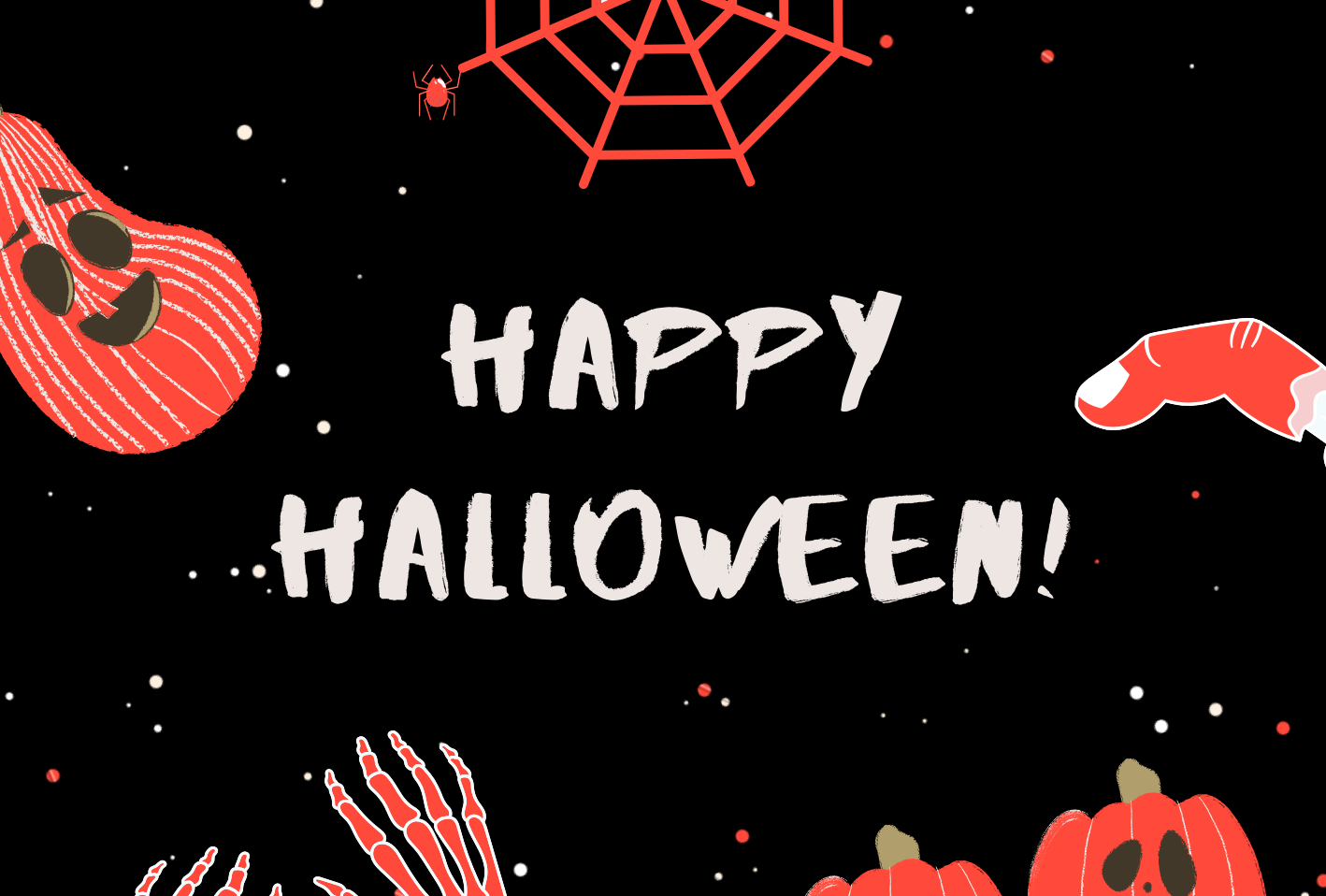 For those who love horror stories and movies, you probably remember the gorgeous mansion featured in season 1 of American Horror Story. The mansion, in reality, a masterpiece by the architect Alfred Rosenheim, used to be a popular filming location and is now a vacation rental property in Los Angeles. But not all haunted houses, especially not the ones where grotesque crimes actually happened, turn out to be a moneymaker. More often, they are sold at a bargain or become the hidden hangout spots for paranormal truthers and thrill-seeking trespassers.
To celebrate Halloween, we are going to share some true crime stories behind the most infamous murder houses in the U.S.
---
The Chop-Chop House in Boise, Idaho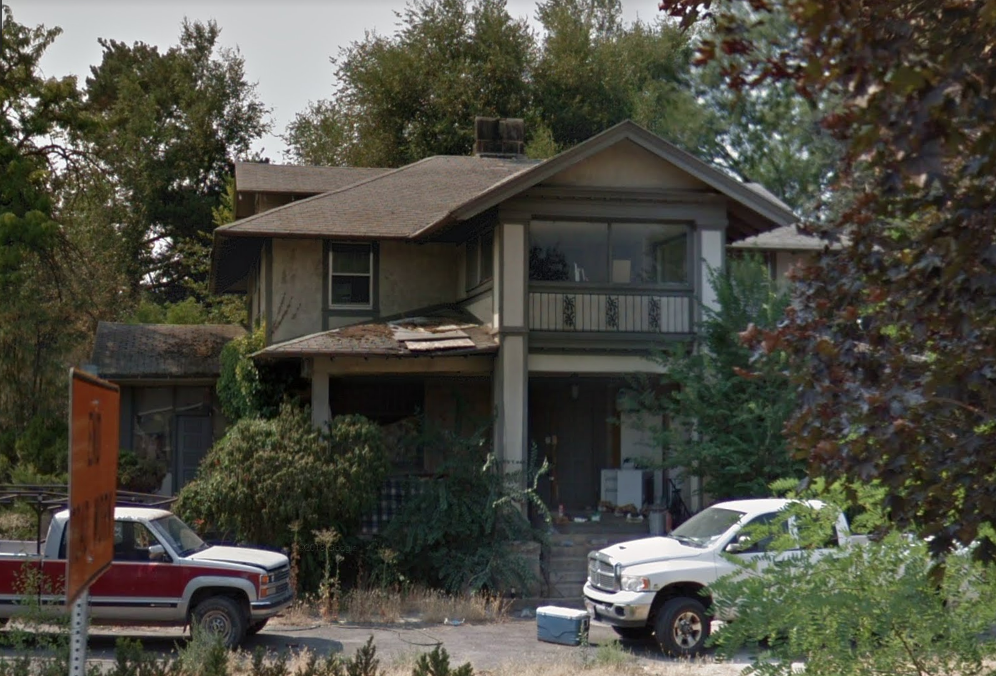 It was June 30, 1987, when the investigators discovered 21-year-old Preston Murr's body in the basement of the 4-bed, 3 baths house located at 805 W Linden Street. Tracing the blood on the porch and the front, they found Murr, shot and chopped into pieces. A week later, body parts surfaced in Brownlee Reservoir, somewhere that's over 100 miles away from where he was murdered.
What happened? According to the neighbors, that night, Murr and two other male friends, Daron Cox and Daniel Rodgers, got into a fight. It was so bad that Murr ended up with a shot wound in the shoulder as a result. Trying to save himself from the frantic murderers, Murr ran up and banged on a neighbor's door, but without avail. The police didn't show up until the next morning, and by then, it was too late.
According to the court documents, Cox and Rodgers, after shooting Murr in the shoulder and dragging him back to the basement, fired more shots and murdered Murr. Then, out of absolutely unnecessary and excessive brutality, they dismembered Murr's body so they could dispose of it.
The house was nicknamed "Chop-Chop House" after the murder, and many people have reported unsettling incidents in the house, in particular, the basement. To this day, the Boise Murder House remains a residential property. Many have rented and lived there, and it was at one point a Boise State University frat house.


Los Feliz Murder House in Los Angeles, CA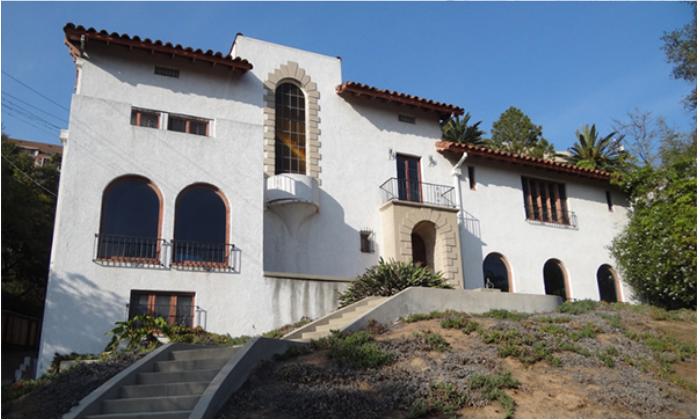 The next murder house we will be visiting involves a true crime story that inspired the debut season of American Horror Story. Located at 2475 Glendower Place, this 5-bed, 4-baths Spanish revival mansion has long been one of the greatest mysteries in the Los Feliz neighborhood. Here's what happened.
Dr. Perelson was a successful cardiologist. He and his family lived in the dream house in the wealthy area in Los Feliz, and his career was flourishing. But something went wrong, really wrong. At 4:30 am on December 6th, 1959, then 50-year-old Dr. Perelson struck his wife to death with a hammer, left her to die in her own blood, and severely wounded his 18-year-old daughter Judye with the same ball-peen hammer. After putting his two younger children back to bed by telling them that it was just "a nightmare," Perelson overdosed himself with powerful tranquilizers and died quietly. To this day, no one knows why Perelson committed this unmerciful act.
After the murder-suicide disturbance, the house was sold in 1960 but was left to rot for more than 50 years. In 2016, a daring couple became the new owner of this evil house with a $2.29 million price tag, 17% below the original asking price. Thriller-seeking homeowners, we have some good news. Think you are brave enough? With $3.5 million in cash, you can now take over this notorious murder house.


Amityville Horror House, 112 Ocean Ave, Amityville, NY (Now 108 Ocean Ave)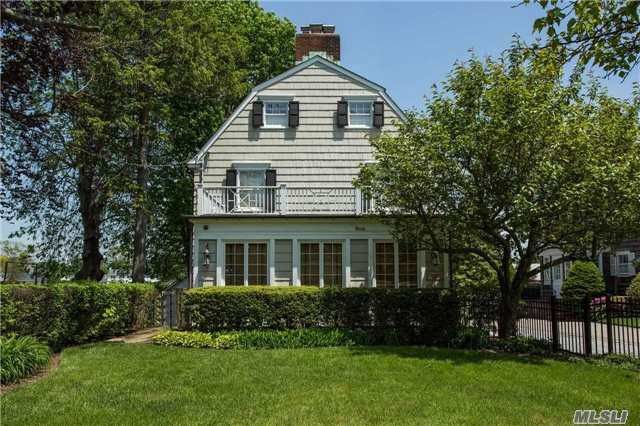 If you are a thriller fan, you are probably somewhat familiar with our next murder house. It inspired a dozen horror movies in the past few decades and continues to be one of the most talked-about haunted houses in the U.S. Don't judge the house by its white, bland, and normal exterior. This 5-bed, 4-baths spacious Dutch Colonial house has a bloody and disturbing history.
It was the early morning of November 13, 1974, when the 23-year-old Ronald "Butch" DeFeo Jr. butchered his entire family in their beds with a .35 caliber rifle. The victims were the parents Louise and Ronald DeFeo Sr., and three of Ronald Jr.'s younger siblings, 18-year-old Dawn, 13-year-old Allison, 12-year-old Marc, and John Matthew, who was only nine years old when the gruesome murders occurred. All of them were found dead and lying face down in bed in their bedrooms. Both the parents were shot twice, and the siblings were killed with single shots.
But it's not just the DeFeo family massacre that made this house "special". Just a year after the killings, George and Kathy Lutz and their three children moved into this murder house. A seemingly beginning of a new life chapter turned out to be the start of a series of paranormal encounters. Kathy saw burning red eyes and began having nightmares about the slayings. George would be woken by strange noises at the time of the murder every night, and Missy, the youngest sister, made an imaginary friend. In just four weeks, the family fled the house and later sold the estate at a great loss.
In 2016, the Amityville Murder House was put back on the market for $850,000. The sale was sold the next year for only $605,000. Even though the current owner had changed the address to discourage curious visitors, the Amityville Murder House remains one of the most well-known haunted houses in the U.S., and it's hard not to spot it. After all, the house was built sideways, making it stand out from other surrounding Colonial houses, and the outside of the house has become an icon of American horror stories.