What Makes Your Listings Stand Out?
Originally posted on July 21, 2017 10:28 am
Updated on July 28, 2017 2:59 pm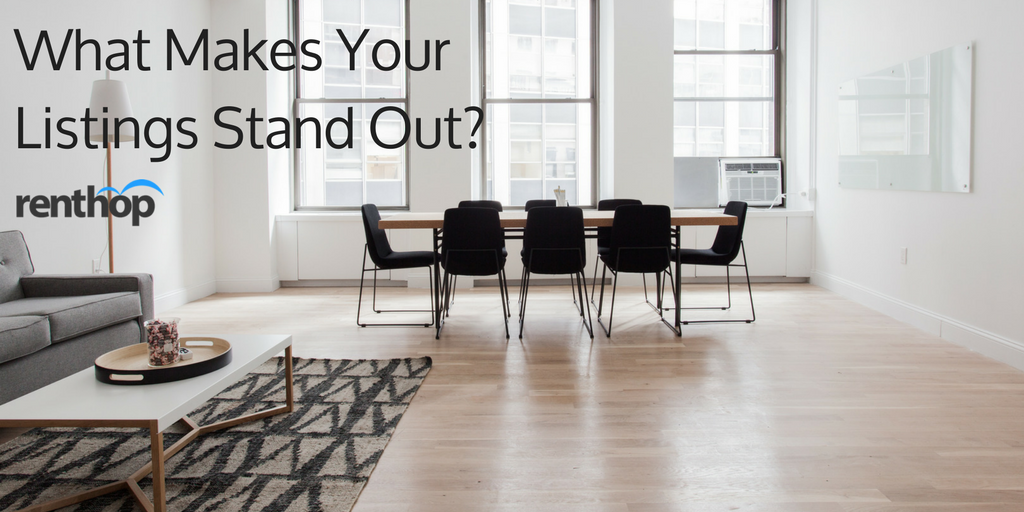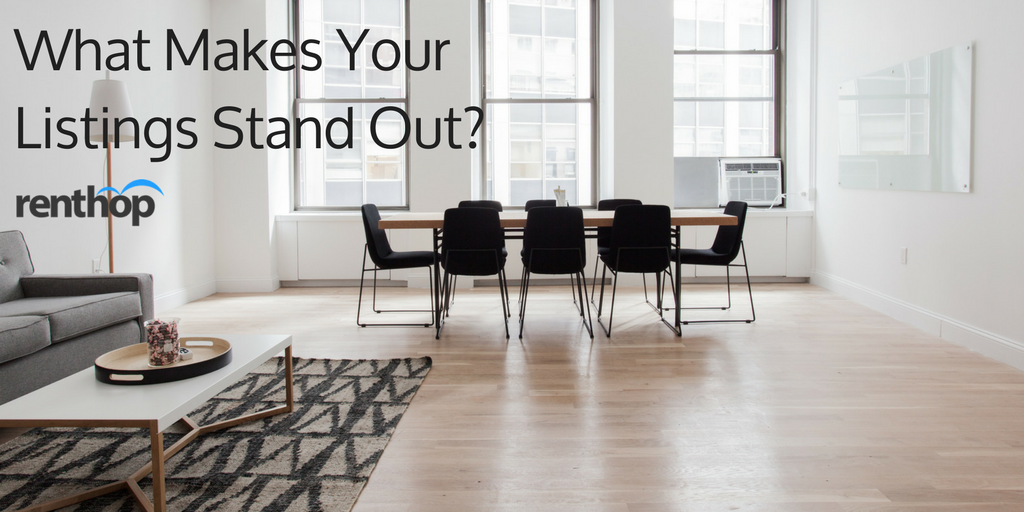 Online marketing and advertising are now the standard ways for engaging with consumers. Especially in real estate, what you present to your potential clients often dictate how successful you are. But when there are millions of listings, landlords and agents out there, how do you and your listings stand out? How do you make sure that renters see your listings, feel good about you and the apartments, and actually reach out?
We at RentHop have the answer for you! With years of experience in real estate and online marketing/advertising, we have figured out what works the best when it comes to marketing apartments online. Let's take a look!
---
You will be a real estate rock star if your listings…
1. Have great photos. Everyone knows that image resolution plays a key role, but how you take photos, from which angle, and what's in the photos also have certain impact on how effective your listings are. Make sure that you
Take photos during the day, so there is enough sunlight streaming into the apartment through the windows, making the apartment looks brighter and spacious. Your photos will pop without too much post production!
Include apartment photos, not just building photos. For agents advertising open listings, sometimes it is not easy to take photos of the actual apartment. However, you will for sure see better results if you work your way out to capture the essence of the apartment. Renters in general respond better if they see photos of the actual apartments.
Include floorplans or the dimension of the rooms in the photos. It would be perfect if you could attach the floorplan to your listings, but if you can't, try to measure the rooms yourself and mark the photos with you measurement.
2. Include amenities and features. When you advertise on RentHop, make sure you check off all amenities that come with the apartment, such as laundry in unit/building, cats/dogs allowed, common outdoor space, etc. Renters oftentimes apply filters when searching for apartments, and so if you properly check off amenities and features, your listings will definitely stand out in the search!
3. Include a short description of the neighborhood. Aside from engaging renters, this tip really works to your advantage. If you are new to real estate or to the city, it is a good opportunity for you to get to know the neighborhoods you focus on. If you are an experienced agent or landlord, by doing so you show renters how knowledgeable you are, helping them feel comfortable about working with you.
4. Have concise but informative descriptions. Let's face the reality — renters don't spend time reading through the descriptions, no matter how good of a creative writer you are. They focus on the photos, scan through the description and move on to features and amenities. You have around 10-15 seconds to engage the renters with your content, and so keep the description short and informative. Only type out information that needs to be there. For instance, 2 months free with utilities included, or 2 mins away from the ferry. The description doesn't have to be perfect or be like a Tolstoy story; rental listings are not blog posts nor news articles, and if you can explain everything in 50 words, why write 500 words and scare your clients away?