Best Month to Look for Apartments in New York
Posted on June 21, 2012 12:45 pm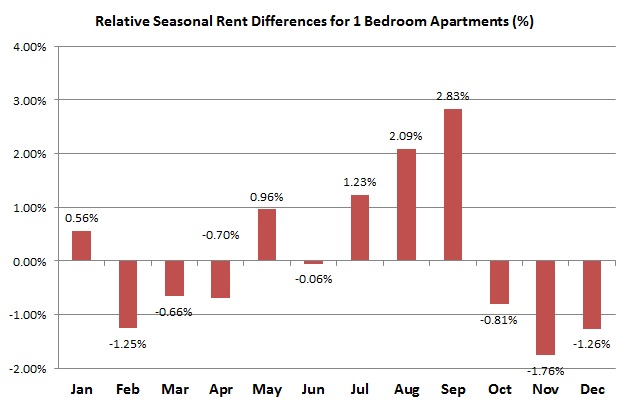 Source: RentHop. De-trended seasonal mean rental prices based on 1-bedroom units in New York between $1,000 and $8,000 dollars.
Ahoy Hoppers!
Earlier this week we did a post on the "Best Time of the Month to Look for Apartments in New York," and you asked "But what's the best month to be looking?"
Let's dive into our data!
The chart above shows the relative difference in average rent prices per month. Just a quick look shows you that rates clearly increase from July through September. We're looking at a 3% increase from yearly average rents, or roughly $90-100 extra a month for a $3,000 unit!
Verdict: It looks like April and November are the best months for smart Hoppers. Now what will you do with your extra $1200 a year!?